Name: Haley Rebecca Wade
From: Winterville, North Carolina
Grade: 12th Grade- Senior
School: Christ Covenant School
Votes: 0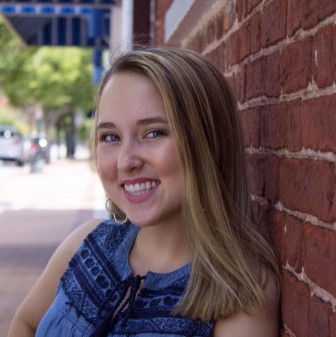 Haley
Wade
DMV
Youth Forward Scholarship- UNIGO
My
time volunteering has consisted of colorful classrooms, peaceful
gatherings, and energetic youth events. My church has provided many
opportunities for me to serve families by nurturing their children,
interacting with our community, and capturing special services
through the lens of my camera. I volunteer at least five hours a
month. Whether I am filling up miniature cups with water, handing out
prayer cards, or posting pictures on social media, I realize serving
other people matters.
As
a children's
ministry volunteer, my responsibilities include preparing crafts,
being energetic and attentive, having a playful spirit, and teaching
Bible lessons. One of my favorite memories of serving our community
is of a gentleman who couldn't write. He humbly asked for my help
in order to express his concerns through written words. As a
photographer at my church, I arrive to services early, engage in
getting students together for pictures, and then post the pictures
later for people's enjoyment.
I
am most rewarded by my time volunteering whenever a sweet little kid
runs up to me in public and enwraps me with a hug. My soul leaps with
joy as I hear kids express lessons I have taught them. From my
positions volunteering, I have learned to be humble and stay
vulnerable. I have realized doing big efforts involves more than one
person. I can't
do everything on my own. My work matters. People are influenced by
what I do, how I treat them, and how I live my life outside of the
church building.
One
of my dreams is to graduate from Liberty University with a major in
Christian Leadership and Church Ministries. By having many
opportunities to serve in my church, I have realized reaching people
with God's
love is my passion. Our country's future really depends on how we
do things now and the children we currently teach. To me, "youth
forward" means preparing for what is ahead. A person who is "youth
forward" is not selfish in the here and now.
I
seek to foster change in the world through helping people live their
lives on earth to the fullest through Jesus Christ. I also long to
make Heaven bigger for eternity because of the work I do on earth
now. If I was to come back in the next few decades, I would be
astounded to see the results of my efforts. I would meet people who
knew Jesus better because of the life I lived and see my peers living
with more purpose. In conclusion, God used my time volunteering in
church to reveal my lifelong passion.