Name: Xenia Dela Cueva
From: Los Angeles , California
Grade: 10th
School: Bravo Medical Magnet High School
Votes: 868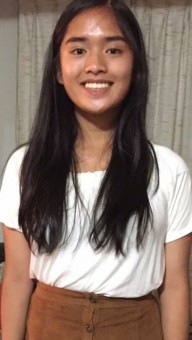 I have served a long time as a volunteer at my local hospitals in Los
Angeles. I chose to volunteer at a hospital because I have an
interest in becoming an obstetrician. Volunteering for a hospital
would give me insight to what it's like to be in the medical field
and it's a start to see if I want to be a doctor or not. My
volunteer service can be seen as forward looking because the hospital
is where I see myself work in the future. Forward looking is how I
see myself in the future and volunteering in the hospital makes my
imagination of being in a white coat and having a casual conversation
with a patient on how their day was more vivid and real. I started my
volunteer journey in LAC+USC Hospital since July 2017. By the end of
2017, I was able to reach 200 hours. However, I took a break from
volunteer work to focus on academics. This summer of 2018, I am back
to volunteering at a different hospital called Cedar Sinai Medical
Center. I spend at least 20 hours a month volunteering at my local
hospital. Since I worked in two different hospitals, I have had
several responsibilities. In the past, tasks included transporting
disabled people around the hospital premises through wheelchairs and
stocking clinics in a pediatric section with their materials. This
year, I am doing more clerical work which involve filing patient and
volunteer files as well as accommodating to patient needs like
getting them food. My biggest challenge as a volunteer is making sure
that the patients I serve are satisfied because I want to make their
experience at the hospital as pleasant as I can make it. Going to the
hospital can be tough for many people and I want to make sure I help
making their hard times easier. I got the most satisfaction when
patients whom I've seen or served multiple times recognize who I
am. It makes me feel that I did make a difference in someone's life
even if it was just temporary or small. It also means the world to me
when I see the nurses I helped at ease or feel more relaxed since it
means that my service is not useless to them and I saved them from
doing more. Volunteering in the hospital has taught me many things.
It showed me how complex a hospital is and the strenuous work the
medical staff does to help one patient at a time. It opened my eyes
to how lucky I am right now as a healthy human being and that I
should not take it for granted. Most importantly, I learned how
interactions can change a person's day and even their life. As a
volunteer in a massive hospital, I didn't think I could do much. I
realized that a small greeting, a smile, or an act of service can
impact the way someone feels. If I came back decades later, I know my
volunteer work has made a difference to people in the community
because the constant use of the volunteer program in the hospital
proves that I did my job exceptionally and that I helped patients and
staff alike.