Name: Amber LaNette Edmunds
From: Morganton, NC
Grade: amberedmunds87@yahoo.com
School: amberedmunds87@yahoo.com
Votes: 0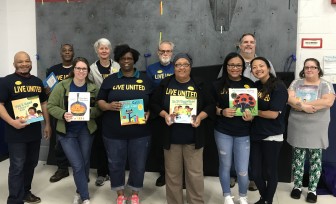 Name:
Amber Edmunds
From:
Morganton, North Carolina
Grade:
Upcoming Sophomore at University of North Carolina at Greensboro
Dear Scholarship Committee,
My name is Amber LaNette Edmunds. I am a recent graduate of Freedom High
School and planning on obtaining a degree in Sociology with a
concentration in Criminology to be utilized as a Crime Scene
Investigator or another related position in the Criminal Justice
field. I am a student who is focused, prepared to further my
education, pursue my goals to succeed and create a future for myself.
While at Freedom High School, I participated in various clubs such
as the Anchor Club, Interact Club, The National Honor Society, The
International Society, The Psychology Club, as well as managing to
graduate as an honors graduate with a 4.0 GPA.
I perceive myself to be a well-rounded individual with an immense
passion to care for others. I have been involved in several community
activities during my school years the first one being a Stop Hunger
Now event, another one being gift wrapping at Broughton Hospital, the
Toast of the Town with Burke County United Way, and finally, Read
Across America in honor of Dr. Seuss' birthday, which was one of my
favorites we were able to attend six local elementary schools to
share our gift and time and read to local students.
Being a volunteer has opened my eyes to see what privileges I have and not
to take them for granted like a home and loving family. I also was
awarded with a certificate for the BB&T Financial Foundation
while completing my Personal Finance Course at Freedom High School
and a Certificate of Appreciation from Burke County United Way at
Toast of the Town, benefiting Big Brothers Big Sisters, Options &
SABY. I was also able to go on a mission trip to Guatemala my senior
year of high school for one week with my church family. During that
time we made friends helped them build stoves and was able to put
smiles on their face. I learned that American children don't have
it that hard they endure more than we do with no running water and
some families did not have the resources to have stoves in their
homes for cooking purposes. Their families also have to deal with
health issues without the needs of easy access to medical care. My
family leisure time consists of watching the TV series CSI and
examining what they do to complete and solve their crime scene
investigations from taking pictures and taking samples back to lab to
process for evidence.

I attended Western Piedmont Community College for Fall 2017 and Spring
2018 to get some of my general education courses out of the way.
During my time at WPCC, I was honored to be able to be on the Dean's
list and I received a letter to be a part of the Phi Theta Kappa
Honor Society for I ended the academic year with a 3.8 GPA and now I
will be heading to the University of North Carolina at Greensboro for
the remaining of my three years to receive my Bachelor's degree.
I had initially intended to join the Armed Forces as a means of paying
for my education but later decided to attend college instead,
therefore I need financial assistance. I also need financial
assistance due to the fact that I am student of a one household
income from my mother's income. She is paying for a mortgage along
with a multitude of other household expenses. My mother also
volunteers with Burke United Way she helped the Build a Book Bag
program for local students in our community she is the United Way
Coordinator at her place of employment. This scholarship would truly
be a blessing to assist me in financing my college education and
becoming an extraordinary student with a career in law enforcement,
striving to shape our communities, cities and country into a safer
and more desirable place to live.