Name: Stephanie Haigis
From: Rome, Rome, Italy
Grade: Twelfth Grade
School: John Cabot University
Votes: 0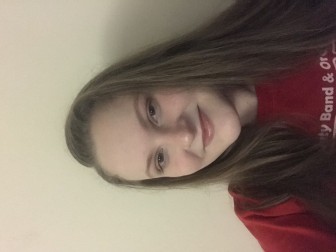 Stephanie Haigis
Volunteering for My Culture
During my twelfth grade school year I chose to serve as president for my
high school's chapter of the National German Honors Society. I
wanted to use my knowledge and background of the German culture in
order to help increase the range of cultural diversity in not only my
school, but other schools in the community as well. Throughout my
twelfth grade school year I spent over 100 hours of my time
volunteering for the honors society.
In the fall of 2017, as president, I helped create and fill over 120
Schultüten and distributed them to the first grade students
attending Hilltop Elementary School. The goal for this project was to
not only help provide necessary school supplies to struggling
families and students, but to help expose members of the younger
generation to the German tradition of celebrating a child's first
year of school. The children were excited and grateful for the
surprise we provided them on their first day of school. The smiles on
their faces made all of the stress and hard work worth it. This was
by far the most meaningful volunteer project I participated in
because I had the opportunity to help design and coordinate it with
my fellow German Honors Society officers. Later that year for the
holiday season we also put together shoe boxes full of toys,
clothing, and hygienic products for some of the local struggling
families in the community.
The biggest challenge I have faced as a volunteer is that of working and
collaborating with people of various perspectives and backgrounds.
Volunteering has opened my eyes to the differences in lifestyle
others may live in comparison to my own. I have learned how to better
my communication skills and most importantly learned to be more
appreciative of all that I have in my life.
During my journey at University I plan to study International Relations and
increase my understanding of conflict resolution and multiple
perspectives on world issues. I want to dedicate my time to help
others faced with detrimental life situations and those living in
less fortunate circumstances.
I see my volunteer work as a gateway for the students after me to
follow by example and understand the importance of cultural
appreciation and diversity in society. The main change I would like
to foster in the world is that of open mindness in regards to
communication. I hope that these activites I have helped set up in my
school will continued to be completed by future German language
students and that those students will have the drive to spread their
appreciation and understanding of the German culture throughout their
communities. "Forward looking" to me means the way an
individual's actions can help impact another person or group of
peoples lives. If I were to revisit my community in twenty or thirty
years I would hope to be able to witness the continuation and growth
of my local high school's German Honors Society and German Club
organizations. I would also like to observe the development of
various other languages being offered to students at the early
elementary school level. I would like to see more integration for
languages besides English into the Anne Arundel County Public School
System. Most importantly I would like there to be more of a stress
for students to learn and stick with another language besides
english. As humans we are given the ability to communicate through a
variety of methods and those various methods should be utilized to
expand our knowledge of others around us.