Name: Malik Silver
From: Greensboro, North Carolina
Grade: Sophomore
School: North Carolina A&T State University
Votes: 0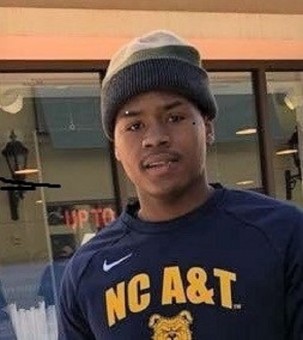 Volunteerism
From the 2nd grade until the 10th grade I attended New Life
Christian Academy a private Christian school in charlotte, NC. I also
attended the church New Life Fellowship Church most of my life and
when I am home from college, I still attend New Life Fellowship
Church. Pastor John P. Kee (Gospel singer and Pastor) is the Pastor
of New Life, Pastor Kee is always helping in way in our community.
I made the decision long ago to volunteer at my church because it is
there where my efforts can result in someone's life being changed.
I did not realize it at the time, but this decision put me on a
path I would continue to this very day. I have served as a volunteer
at my local church since grade school and still today help three to
four hours when I'm home two weekends a month from college.
Serving others has allowed me to focus on larger issues and others rather
than always on myself. I really have a lot of pride from serving others, and I feel a
responsibility to show them that their life matters and makes a
difference. Serving others to relieve suffering, meets the needs of the marginalized,
provides hope, and improves the quality of people's lives.
My most common challenge of volunteering at New Life Church, is that
sometimes I am financially unable to get they're on some weekends.
Being a college student is very hard, when your barley having enough
funds to pay for classes. When my parents can scrape up enough to get
home, I spend most of mt time at the church.
Volunteering has become big part of my life, at New Life Fellowship. It's a way
I can give something, that can help other people that have less than
I have, and these simple things we do make their lives better. For
example, we at New Life Fellowship have went out in search of the
homeless serve them meals. It's eye-opening to realize that doing
even small things can have a big impact on others.

Me getting an education is very important to me because it will open
more opportunity to help other youths. Looking ahead, I would like to
mentor young teens and help guild them in a positive direction. I
personally will use my education to help young African American males
like myself from becoming part of the prison system. Looking ahead, I
would like to mentor young teens and help guild them in a positive
direction.

I would to see twenty years from now, that I had an impact in changing
someone's life. I would like it if they walked up to me in the
future and say you changed my life, its because of you I made it.
Wanting that change, that's what forward looking means to me.