Name: Jordyn E Andress
From: Pike Road, Alabama
Grade: 12
School: Elmore County High School
Votes: 142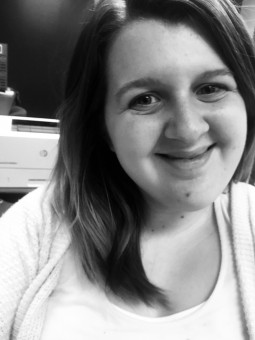 Since
my freshman year of high school, my teachers have stressed the
significance of community service and building a respectable resume
for college. Many students, including myself, pushed community
service to the back of their minds and focused solely on academics or
extracurricular activities. Since I have been in high school, I knew
that I wanted to work in the medical field, so I jumped at the chance
to volunteer at Baptist Medical Center East in Montgomery, Alabama.
Not only would volunteering in a hospital present me with much-needed
volunteer hours, but it was an excellent way for me to learn if I was
meant to serve in the medical field. I was ecstatic about the
experience I would gain.
I
immediately loved the doctors and nurses in the department in which I
was assigned. They are kind individuals who taught me many things
about patient care and gave me insight on my future endeavors.
However, the real impact came from the manager of the program, Mrs.
Janet. She lives to serve others, and her love and devotion for
others is inspiring. Through her, I learned that volunteer work is
not for admiration or experience, but rather a sense of selflessness
for others.
As
a volunteer at Baptist Medical Center East, my responsibilities
included answering patient call lights, taking patient vital signs,
observing procedures and shadowing doctors, and assisting guests and
employees in the hospital gift shop. Over the summer, I spent up to 5
hours a day volunteering at the hospital. I did this for the majority
of the summer for two days a week. My biggest challenge as a
volunteer was the anxiety I felt. I knew that it was a great
opportunity, but I was scared that being in a hospital would
discourage me about my pursuit of a career in the medical field.
However, my anxiety was eased because volunteering at Baptist East
provided me with more than just exposure to being in a hospital. It
showed me that using my knowledge and skills to improve the
well-being of others is the best possible path I could take in my
life.
Because
of my experience, I believe it should be mandatory for high school
students to volunteer at least one prior to graduation. Through
volunteering, you truly learn how to be selfless and empathetic, both
qualities that can't be taught. I know that when I look back on my
experience as a volunteer at the hospital that I'll be nothing but
grateful for the opportunity.