Name: Jordan Laurence
From: Mesa, Arizona
Grade: 12 ( currently a freshman in college)
School: Mesa Community College / Mesa High School
Votes: 23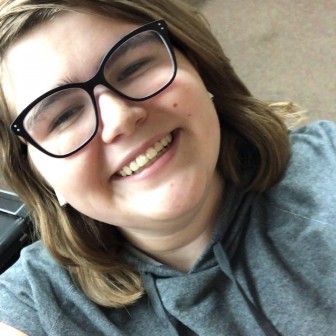 Jordan Laurence
Mesa Community College Freshman.
Youth Foward Scholarship 2018
13 December 2018
Throughout my life, I've always had a need or desire to help others
starting out young as a Girl Scout for twelve years of my life giving
back and helping others feel happy when the troop disbanded I was
heartbroken and now a high schooler in my senior year I decided to do
more. I join Educators Rising and through there I volunteered in
elementary schools as an aide at Porter Elementry School but also
handed out to deserving families their first internet access and a
desktop for them and their kids at Holmes Elementary school. This
summer I was consumed by depression and trying to find the light,
sleeping for hours and trying to fight my feelings, wanting to end it
all… when college finally started in August. I was a mess and not
doing anything, which is when I started volunteering in a special
education class for 2-3 high function children with autism I found
hope and happiness I had lost for a while, I did that for a couple
weeks doing about 47 hours with some truly special and amazing
teacher and students. When I finished,I was asked to
volunteer/chaperone for the six graders trip to Science camp in
Payson. I had a blast teaching the kids about nature and showing them
how to make some cool keychains to remind them of camp. Taking tons
of photos of nature and the kids to put at the end of the year
slideshow when they graduate, which I promised to attend. After that,
I did some college event Future Educators conference with amazing
guest speakers which I heard from outside because I was manning the
sign in and certificate booth. I also attended and help run some
Educators Workshop with Annapurna at Mesa community college. We had
some workshops based on new teaching strategies, we learned how to
cook based on Hispanic culture, we learned about different education
programs and set up for special needs and general education grades,
how to organize your classroom to make it flow and have a positive
environment. Most recently I was asked to go with my old high Schools
Educators Rising to volunteer at Feed My Starving Children. We were
there for two hours, we were packing, sealing, and boxing listening
to fun and energizing music. We felt so accomplished doing fourteen
full boxes for my group. In total throughout the whole session, we
packed 165 boxes proving 35,640 meals and making sure 97 children
were fed for a whole year. I felt accomplished and amazing seeing
that number and all the hard work we put in for others.