Name: Adaugo Chikezie
From: Springfield Gardens, New York
Grade: 12th
School: Academy of Finance and Enterprise
Votes: 0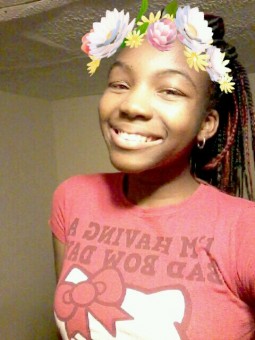 Adaugo Chikezie 10/18/18
For as long as I can remember, not a day passes me by where I don't
help someone. Whether its just picking up their wallet or
volunteering at local elderly center by my house, helping someone
gives me great joy. I could regale you with my lifetime of community
service, but high school has more in-depth stories.
Let's jump back to the summer of 2015, where I was introduced to the next
chapter of my life: high school. I was being admitted to the Academy
of Finance and Enterprise. I was given the academic layout on what I
had to do to graduate, but what I didn't know is that we had to
complete 108 hours of community service every year. That meant I had
to do 432 hours for my entire high school life, 108 hours per year,
54 hours per semester, 18 hours per marking period and 6 hours per
week. It also counted for 30% of our final grade. I wondered how this
would work. An awkward teenager just starting high school and
balancing doing community service. Since I just got out of middle
school, I signed up to be a camp counselor at my old elementary
school which couldn't be that bad.
I was assigned as a Camp Counselor Assistant Director to all children
activities. I really thought it would be horrible but taking care of
kids was actually liberating and felt really good. Lending a hand to
the kids who go to my old school feels like prepping them for their
next journey in life. As a volunteer, I was able to engage with kids,
teach them new tricks, and help them prepare for their upcoming
school year. They were also able to teach me new trends to "blend
in". being a volunteer, was an amazing experience because it gave
me the chance to understand many problems that were going on. When I
was in 10th grade, I returned to the summer camp during the school year to offer
my volunteer services once more. However, I was told that funding was
cut to save money, so the ids weren't able to go on trips for free
or have any extra-curricular clubs. That was one of the really big
challenges I faced as a volunteer. Fortunately, I was able to
overcome that problem by raising a fundraiser program given out to
the kids, staff, and parents, to sell candy and treats to raise
money. We were able to surpass our goal of $5,000 to $10,000, and I
am happy to say that the money has heavily helped the program in many
ways.

In the future, I would heavily rely on my volunteer experience of
achieving my career goal as a pediatrician. Taking care of kids gives
me the best satisfaction that I could ask for, so getting to do that
on a daily basis in the future would send to the moon! I would like
to think that volunteering would make a big difference in my life!