Name: Samantha G. Picklesimer
From: Plain City, OH
Grade: 11
School: Fairbanks High School
Votes: 0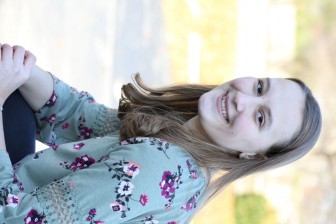 Attending
a small, majority white, conservative high school and living in a
corn field sometimes limits me to unique experiences. However, when
my teacher told me about a special volunteering opportunity for my
Spanish IV class, I jumped at the idea. Mrs. Holbrook, my teacher,
told us about three new children who would be starting school at our
elementary. The twist? The kids were from Honduras and did not know
any English, only Spanish. Because my Spanish IV class has three
students including me, Mrs. Holbrook, the elementary teachers, our
principal, and the children's father all believed it was an awesome
idea for us to teach the kids English. There are twin boys in fourth
grade and a little girl in third grade. After an initial meeting with
the kids, we decided to teach them twice a week for thirty minutes
for at least two months. It depends on how fast they pick up English
and from what we have seen, they are extremely bright. Meeting all
three of them was very exciting because although they were shy at
first, as time went on, they seemed eager to learn. My number one
responsibility is to teach them English and to be a friendly and
encouraging face to them. Going to new school can be overwhelming,
but I cannot even imagine what it would be like going to a school
where you do not understand hardly anything that is happening. I
believe the hardest challenge will be trying to understand them while
at the same time trying to get them to understand us. Having Mrs.
Holbrook in the room is extremely helpful as she is able to hold full
conversations with them. The greatest satisfaction from volunteering
is that I am going to be making an impact in the children's lives.
Mrs. Holbrook has already mentioned how thankful the father and the
staff at the elementary and high school are for our help.
Volunteering
and teaching the kids English is extra exciting for me because I am
planning to major in Speech Pathology in college. Helping them to
communicate prepares me for my career perfectly. I also really enjoy
being a helping hand to other people and I like kids, so this
opportunity is already shaping out to be an amazing experience. If I
were to come back in ten years, I truly believe that my volunteer
activity will have made a difference. The kids will no doubt be
fluent in English by then, so I am looking forward to seeing how my
teaching creates an impact in all three of their lives. They are
certainly impacting my life.