Name: Emily Early
From: El Paso, TX
Grade: 11
School: Valle Verde Early College High School
Votes: 0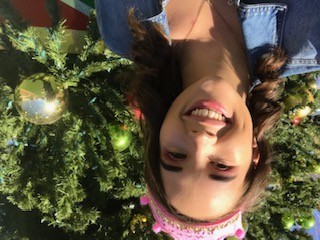 I
picked up the 7-day-old boxer puppy, who was
unable to see or hear and had to
trust the world to provide for it. It let
out a small yelp because it did not recognize the human touch. I
cradled it to my body, letting it know that human touch was not bad
and that I would protect it until she was able to do it on her own.
Today that same helpless puppy is over a year old, strong as can be
and the most loving animal in the world, with the help of my family
and I, we were able to raise 8 boxer puppies and hundreds of other
animals that were not old enough to provide for themselves.
Over
the past year, my family has partnered with Animal Services in El
Paso to raise dogs and cats that are too young to be adopted, we take
care of their basic needs. Through the animals fostering program,
millions of animals are saved because this placement allows for space
in the shelter to be opened for animals who are old enough to be
adopted. We have taken in animals as young as 3 days old,
and raised
them until they were able to go up for adoption. Animals at such a
young age are helpless, and usually their mothers give birth and
leave them in order to find food for themselves. They are left
stranded on the streets, until animal services are
able to find
and pick them up. Fostering these animals has taught me
responsibility and the importance of the animals we keep in our
lives. Having to wake up and feed them throughout the night and
cleaning up after them allowed me to understand what it will be like
in the future as a teacher. It
allows me to understand the needs of one who are unable to convey
what they want.
My
future is very important to me,
and getting
the best education in order to better educate my students is my
biggest priority. I plan on going to Texas Tech University because of
the state-recognized education
program. After getting this education I want to go into teaching the
elementary level students, because by giving them the best education
at a young age they will want to continue to learn as they grow
older. The students that come through my classroom will be given the
best education possible to give them better opportunities in the
future.
The
past year has been very financially tough for my family because my
brother was diagnosed with Hodgkin Lymphoma. My family has had to pay
for all of his doctors visits and chemotherapy, which have drained
them of all their rainy day fund. While paying for his medical
treatment they have also been paying for his fourth year of college
at West Texas A&M. Along with my brother's cancer, my paternal
grandfather's financial issues have taken a toll on our own
finances. My family has had to pay for him to come to El Paso to stay
with us, adding another person to our household and pay for the debts
he has gotten himself into.
Although
this year has not been financially consistent, my graduation and
future college plans have brought the entire family together. They
have been supportive during this process and allowing me to make my
own decisions because in the end it is my education and I want
to get the
best there is