Name: Kathleen Hearn
From: Letts, Iowa
Grade: High School Junior
School: Louisa-Muscatine High School
Votes: 0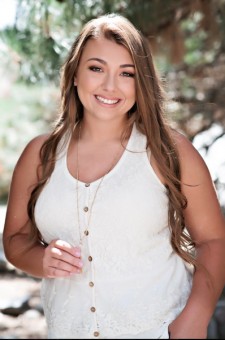 I volunteer at my school, town library, as well as a hospital in a
nearby town. I chose these places because I wanted to be more
involved with my community in various aspects. I started my
volunteering career at Mercy Hospital, where I was a patient escort
volunteer that completed courier activities throughout the hospital.
It was an hour drive away, which made it difficult to go up there
during the school year, so I did that during the summers when I was
not in school. I would spend four or more hours up there helping out
the patient escort employees with all the courier activities they did
not have time for. Helping those who need it is my favorite part
about volunteering in general. Through this position, I have learned
the responsibilities of a job, and how important volunteers really
are in the community.
When at the library, I could do this a lot more often during the school
year because it was only a few blocks away from my house. I would
volunteer there for about four hours a couple nights a week and do
various things. With the size of my small town, there is one person
who runs the library but also has to run the city hall at the same
time. Sometimes I would run the library, and other times I will help
her with city hall activities. I love volunteering at the library
because I get to meet a lot of community members and build
relationships with them, while also completing good deeds for those
who need it.
Although we may not realize it, schools offer many volunteer opportunities
throughout the year. You can help out with concession stands,
fundraisers, and various other school activities. As President of the
school's National Honor Society, I encourage volunteer activities
to do as a group, as well as individuals. We make a yearly week-long
service trip to volunteer for a community that is in need. This past
2017-2018 year, we took a trip to the Pine Ridge Reservation in South
Dakota, the poorest reservation in that state. I learned more than I
ever could have about volunteering on that trip. We fixed and painted
up a trailer that people were living in as well as visited other
groups who were trying to improve the lives of those in need.
Volunteering is a truly humbling experience that cannot be fully explained. You
need to go see it for yourself because it can significantly change
the lives of others and even your own life. I could see myself
volunteering more when I am an adult, just because I love doing it so
much. I would also like to involve youth more so they can get a grasp
for how beautiful this is. The smallest things you do for someone can
make one of the biggest differences in their lives, and I would not
change any of my experience for the world.