Name: Olivia Symone Fleming
From: Washington, DC
Grade: 12th
School: Howard University
Votes: 0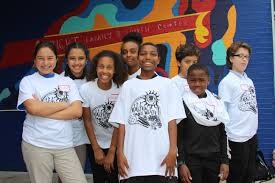 Olivia
Fleming
12/17/18
Youth
Forward Scholarship
During my first semester at Howard University, I stumbled upon a
program called Bison Buddies. The program focused on mentoring youth
ages 8-17. During the interest meeting, I wasn't sure what to
expect. I've never really mentored children before. Especially
children who grew up in a completely different environment than I.
The members of the organization talked about how these kids
influenced their lives, and how much of an impact they had on their
mentees life. The thought of it sounded inspiring. The former Girl
Scout in me was eager to create an effect on a younger girl who might
need it. As I signed my application, I had a million situations
running through my head. What circumstances will these kids be going
through? What will the kids look like? Will they behave? Will they
like me?
After signing my application, I finalized my decision. I committed to
visiting the Rita Bright Family Center two days a week, for at least
one hour each day. (Since September) I would say my primary
responsibility was to be there for the children. During my time at
the center, a group of sixth-grade girls caught my attention. They
reminded me of my friends and me when I was their age. Middle school
can probably be the most difficult years of your life. So I loved
having conversations with the girls and listening to their hardships.
I loved giving them advice on what is best. I also learned about the
different experiences that urban and suburban kids have.

My biggest challenge would be the culture shock. The community center
is located in a more urban area. So then kids are forced to grow up
faster. It's not uncommon to hear the kids use foul language that
they picked up from the streets or be more inclined to fight when
facing conflict. I always remind my girls to carry yourselves better
and focus all your energy into something more positive. I later found
out that the girls I help mentor took a liking to cheer. Their
interest in cheerleading made me feel closer to them since I cheered
throughout high school. Sometimes when I would come into the center,
they'd be eager to show me their new routines. I loved that these
beautiful, young ladies were channeling their energy into something
they loved, something that was positive. I could tell that their
self-esteem grew. I feel like I helped them out.
I learned that people are so fast to call children bad or unruly,
especially children of color. Maybe a lot of them think no one cares
about them, so why should they care about themselves? Instead, if
more people volunteered their time, and mentored them, they'd have
a more positive outlook on life. "In order to carry a positive
action, we must develop here a positive vision." – Dalai Lama