Name: Brynoch Rammell
From: Pocatello, ID
Grade: 11
School: Rammell
Votes: 0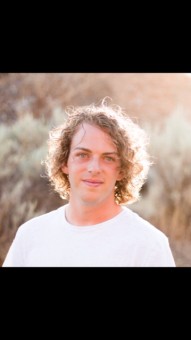 When
I was a child my eyes were clear, all I saw was the good side of
life. The innocence of youth did not last long enough for me. As
I grew up, at times I felt lost. A love of music opened my eyes to a
broader view and brought healing and special hope.When I discovered
my love for music and performing; however, my point of view expanded.
Ever
since I was three years old i entered into children's choirs giving
me a head start on one of the things I love most, musical theater.
From then on I began auditioning for any musical I could possibly get
my hands on. With my thirteenth show now completed, I have collected
over 500 hours of community service from helping and performing in
the local theaters. Every time I perform as a different character in
musical theatre I learn and gain a view like the character I portray
onstage. Some of these views include: Love (The Little Mermaid), Hope
(Urinetown), Dedication (Waitress), Persistence (Lucky Stiff), and
Family (Once On This Island).
Love
has been important in every aspect my life. I grew up believing I
needed to be just like everyone else and have friends who who liked
me because I did what they wanted me to do. Fortunately, love
reminded me that I was living my life in fear and that I didn't
have to. Hope has shown me that no matter what I do, I can come back
from a trail stronger than before with the help of dedication and
persistence. They have taught me that if I don't give up, I'll end up
on the top of my competition. With those thirteen musicals also comes
more than five hundred hours of extra community service at the
theaters I perform in. Community service has taught me that not
everything in life is about the competition, but instead about the
experiences from lifting others. The only reason why I continue doing
this is that I love performing. It gives me hope, and changes so many
other's lives. That is the reason I enjoy it so much. It isn't about
me, but rather the audience and the emotion and love they feel. They
are the ones who change the world. I am just lucky enough to spark
the flame in their lives.
Fortunately,
when I was a sophomore I joined the National Honor society, a
invite-only, prestigious group whose focus is service. I have become
an officer for the last two years because of the service i've done.
Overall, Family has given me support and foundation I need to
continue excelling at my craft. Only with the help of families who
support me, my dedication, persistence, love, and hope have I been
able to become a leader and be prosperous in my life. I will use the
lessons learned even after college to stand out from others and gain
greatest relationships from the overview I've developed on life.