Name: Emilee Hope Bass Kendall
From: LAKE ELSINORE, CA
Grade: emileebass2003@gmail.com
School: emileebass2003@gmail.com
Votes: 0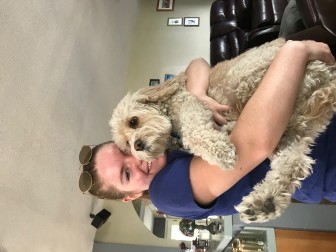 Change the Lives of Those in Need
For me volunteering is a way for me to help people who do not always get
the help they need or deserve. I volunteer in classes for students
with moderate to severe disabilities at a school called Victress
Bowers School for Exceptional Students. The school works all year
round so, during my summer break I go and volunteer in their adapted
physical education classes during their three-week summer program.
Next year will be my fourth-year volunteering at the school and every
year that I work there I feel that I make a connection with the
students and I get to help make their days better and I also get the
ability to help them grow both mentally and physically. When I
volunteer I help feed the students breakfast and lunch, I help move
the students from their wheelchairs to their gate trainers or other
modes of transportation for them, and I also aid in teaching the
lessons. While, I have the opportunity to help the students for the
better, sometimes the hardest part is knowing that there are
sometimes there are things that are out of your control and there is
nothing you can do to fix it because sometimes the students pass away
or experience a relapse in their progress. It wasn't because they
did not try, it was because their bodies just could not handle it.
Yet, some of the most satisfying moments are where a student begins
to walk, or they start to be able to say a few words and it makes
everything so worthwhile. From volunteering at this school, I have
learned how to be a leader to others and how to take charge in
stressful situations. I also have learned a lot about different
diseases and what they do to the body. My goal in life is to become a
doctor and at Victress Bowers there are many nurses there who are
willing to explain what different devices are and what they do for
the students. I hope that by doing the work that I do and getting
more people can shed some light on what children with disabilities go
through and it can help educate people and so they can understand
instead of looking away and pretending those with disabilities are
not there. I hope that in 10, 20, or 30 years from now there will be
more schools like Victress Bowers with more funding and more students
to give these kids at a chance a more successful life.