Name: Victoria Lipps
From: Abilene, TX
Grade: Senior
School: Wylie High School
Votes: 0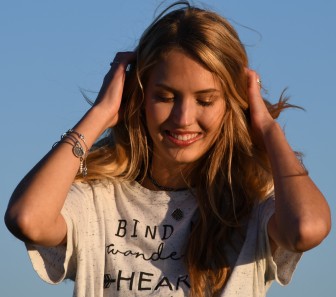 Discovering
My Interests
Volunteering
is an extremely rewarding activity to get involved in by improving
yourself through many different aspects. Personally, it strengthened
my communication skills while making me feel like I am doing work
that benefits someone. Over the past summers, I have volunteered at
Abilene Regional Medical Center and Hendricks Medical Center. Each
program offered me a new experience and outlook in each job area.
At
Abilene Regional Medical Center, I volunteered for an employee in
accounts payable. I helped organize and file the multiple companies
that the hospital relies on while helping her perform everyday tasks.
I spent six hours a week for one month, which let me see how a
hospital is ran on the administration side. The biggest challenge for
me was imputing data into specialized software that I was not
familiar with, which made the process go by slower. Although the job
did come with some hardships and it involved tons of paperwork, I was
able to build the foundations of my communications skills by
conversing with many people each day. At the end of my shift each
day, I felt overcome with knowing that I eased someone's workload
and that I was a part of a team with the same objective. I learned
what each finance position entailed at Abilene Regional, and how each
department has a checks and balances system.
At
Hendricks Medical Center, I volunteered for an employee in payroll
and central supply. I volunteered eight hours a week for two months.
In payroll, my job was similar to my previous one except I was filing
new and current employee payment and benefits reports. I was able to
understand how there are different benefits and payments depending
upon each job, and I realized how stressful a payroll employee could
become. In central supply, I was given a list from a medical
department of what supplies they were lacking and I had to go find
them in a warehouse. It was interesting how I worked a white-collar
and blue-collar job, but it led me to the decision of which type of
job I enjoyed the most. The most challenging part between my two jobs
was that when I first started in central supply, they did not give
you all the information you needed to know about each supply order.
It caused many mistakes among the group of volunteers, but after a
few weeks we learned for ourselves. By working in payroll, I began
thinking about how money was coming in and out of the hospital, and
the overall budget itself.
Overall,
volunteering was a great experience for me and it helped me recognize
what I wanted to do in the future. I would not be a finance major at
Texas Tech University if it was not for volunteering during the
summer. Ultimately, it gave me a head start in my career path while
preparing me for it. Volunteering was an all-around beneficial
activity that everyone should do from time to time.