Name: Jyoti Rani
From: San Jose , CA
Votes: 0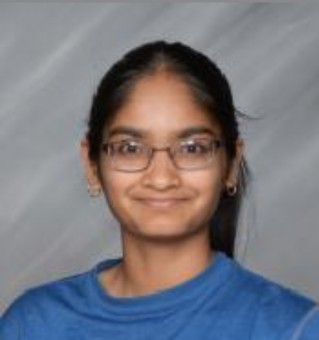 Growing
up in Silicon Valley with an amazing dad in the tech industry, I've
had a burning passion for technology ever since I was young: a
passion to stand on the frontier of the newest cutting-edge
technology that would make a positive difference in the lives of
people. However it was when I really listened to my community that I
realized there was a need. I realized I could start making a
difference now by sharing my passions and skills with those who
didn't know where to start, those who were underprivileged. To
change the world, children across communities needed to be empowered
with the right skills. They needed to be given the access, the
opportunity, and so I decided to take action. I joined several
start-up nonprofits and proved to be one of the core members
fundamentally increasing the impact they made. I also spearheaded
and founded new endeavors as well, spending an 250+ hours combined in
just the past few months to the overall effort of unlocking STEM
skills in electrical, mechanical, software and hardware engineering
to kids of all ages, across Silicon Valley. After developing online
courses and learning material on several platforms for liberal online
access, I started teaching coding classes in libraries and community
centers in underprivileged areas. I also founded an entire brand new
robotics program at my Title 1 high school by independently reaching
out and partnering with a professional development startup company,
and teaching the entire program that was meant to be taught by adult
teachers. I'm glad to say the experience has empowered me as well. My
high ranking and the accompanying responsibilities with these
organizations has taught me so many vital skills: how to found and
manage businesses, entrepreneurship, time management, leadership and
teamwork. But the most rewarding thing has been seeing how mind
blown my students feel when their program works, or their LED glows.
These kids are the future of tomorrow and the fact that I did not
have access to such opportunities makes it even more satisfying to be
able to give back to them when they're young. As a student I've
never been afraid to raise my hand and ask the tough question, dive
deeper into concepts, take on a challenge, ask why, and aside from
the learning, demonstrating this attitude for kids to imbibe is just
as fundamental. Along with all the educational skills, it's also the
community we're building together: parents, children, teachers,
we're showing them it's possible for anyone to learn skills in
STEM, and turn their dreams into reality. I plan to continue sharing
my passion with many new endeavors in the future, but the overall
message I would like to share: never be afraid to test out an idea.
The difference lies between letting the spark of an idea die or
fueling it. I was never sure whether these ideas would work or not,
no entrepreneur is, but that's the risk that's taken. So always
remember dare to dream, and deliver.