Name: Rebecca Katlyn Hicks
From: Powhatan, VA
Grade: katlynhicks224@hotmail.com
School: katlynhicks224@hotmail.com
Votes: 0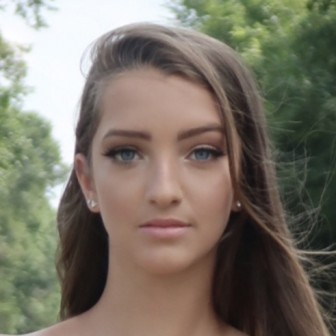 Immersing
yourself with clubs and activities can allow you to grow as an
individual. Your experiences help to mold who you are. I have chosen
to serve others and volunteer with special needs children throughout
my life. This has easily become one of the best decisions I have ever
made.
My
passion for this service derived from many sources. The primary
source being my mother. She was previously a special needs teacher
and her love and compassion for the kids inspired my infatuation with
these lovely individuals. In fifth grade I met a boy named Taylor who
had autism. He became, and remained my best friend to this day. His
kindness was motivational and because of that, he transformed me into
the person I am today. He propelled me to volunteer with the Special
Olympics and become a Medford Basketball League Assistant at my
school. I volunteered with the Special Olympics annually as it was
hosted at my school. During this I met so many individuals that I
have seen grow over the years into incredible people. It is so
rewarding being remembered and greeted by some of the most heartfelt
people who are ecstatic at the very sight of you. Knowing that you
made that much of an impact on someone is invaluable. My love for
children that I discovered while volunteering aided my decision of a
career. I had always wanted to be a doctor of some sort, yet now I
have decided to look into becoming an OBGYN. Although that decision
was how my future has been altered, this experience alters the lives
of many. Once you have touched someone's life they will forever take
this life-altering experience with them. Volunteering is imperative
in the world we live in today. Loving everyone, although sometimes
hard to do, should be greatly strived for. Showing everyone kindness
can bring joy that can touch the hearts of individuals. This can
bring great change to the world we live in today. This is something
that all people can do. Special needs does not affect the attitudes
of these individuals and we should all learn from the great and pure
love that they give.
Kindness
is universal and acts of kindness can impact lives beyond imaginable.
Volunteering with the special needs has given my life a greater
meaning. I will never take for granted this opportunity and I will
forever be grateful for the people that have blessed my life along
this journey.