Name: Corey Thomas
From: Eastpointe, Michigan
Grade: College Sophomore
School: Oakland University
Votes: 0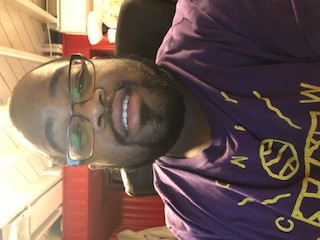 Corey
Thomas
12/18/18
Finding
your Path
I
chose to become a mentor/tutor when I was in high school from when I
was a sophomore until I graduated high school. My English teacher at
the time was the one who created the program Bears United (this
matched our mascot & had a hidden message of "BU") at my
school and the reason she created it encouraged me to volunteer and
help my fellow classmates. She said that over half of the
African-Americans at my school have an average GPA of 2.1 and wanted
to create a program to encourage students into learning. So I and
fellow students decided to step up and volunteer to help.
Being
a mentor, I would usually volunteer Tuesdays and Thursday's 4 hours
each after class was over for the day every week. My responsibilities
as a volunteer were not only to help students with homework, but to
guide students with their academic roadblocks as well as motivate
them to open up about those roadblocks to better navigate their way
through school (both of these responsibilities go hand-in-hand).
Motivating others to get through their educational roadblocks as well
as getting students to come to the program itself was the biggest
challenge to being a mentor/tutor. Reason why this could be difficult
is when students were instructed to come take our program, they felt
as if they were being looked down upon by teachers which would in
turn make them feel like their peers would also judge them. One
solution that we as a group came up with to get students into the
program was to become more acquainted with the students over time so
that when we would introduce our program to them, they would feel
more comfortable and more likely to join.
The
most satisfaction from volunteering as a mentor/tutor was seeing that
we actually made a difference with our students. Near the end of my
senior year, my English teacher said that the average GPA of
African-Americans went from 2.1 to 3.0. Being a part of that
experience not only helped students in need, but the mentors and
tutors as well. In that position I learned to never give up on a
person even when they give up on themselves. Some students in our
program felt as if it was pointless to try, however after our
constant support and guidance, the pushed beyond their own setbacks
and achieved the academic success they wanted. Personally, my
interests and career goals are art based and align with being and
mentor and tutor in some aspect. For example, working to become a
Graphic Designer/Illustrator, clients come to you in need of new
branding, logos, websites, posters, etc. This can be the same as
mentoring for students who have certain needs as well. Plus, the
outcome of both positions is to leave that person in need satisfied.

Forward
looking to me is looking past your obstacles to overcome them to
achieve greatness. In my life my activities such as going to college
are forward looking. My goal is to become a graphic
designer/illustrator so it is important for me to keep pushing
forward to achieve these goals and not waver in my process. The
change that I would like to see in the world from my volunteer
activities is that we would stop feeling self-conscious about
receiving help. People in life, especially me in middle school, would
feel a lack of own self ability when asking or receiving help viewing
it as not being adequate enough to complete a certain task. Nowadays,
it is more encouraged to seek help in any aspect of life and to view
it as a learning experience instead. If I were to go back to
mentoring and tutoring in ten years, I would believe my activities
made a difference. Reason being is because of our program Bears
United's success, my high school introduced different academic
programs to help students succeed in school. Being able to foster
this type of change is what volunteering is about, spreading
positivity by giving your time and effort.