Name: Jessica Waite
From: Dresher, Pennsylvania
Grade: 12
School: Upper Dublin High School
Votes: 0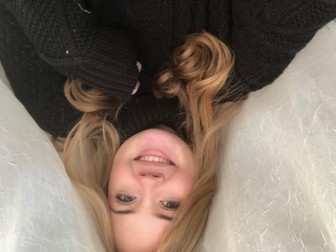 All
Throughout my life, I have been heavily involved in my church youth
group, where I have not only made lifelong friends, but learned about
opening my heart to those around me. At Abington Presbyterian Church,
our volunteer work reaches all areas – the homeless, the hungry, the
poor, young single mothers, even struggling families in developing
countries. Some of my most memorable missions include cleaning up an
elementary school on MLK day, or our week long mission trips to
places like Bozeman, Montana, or Farmington, Maine, to help
contribute to the communities or do construction work for families
who could otherwise not afford it.
Youth
group volunteer work doesn't have to be something drastic and long
planned out. We meet every Sunday for an hour and a half, which
allows for various opportunities to give back to our community. This
could include our annual trip to Target in the winter, where we buy
supplies for local shelters and organizations such as young mothers,
recently removed from violent situations at home with young children.
I am also the Youth Elder at my church, meaning I represent the youth
group in the Church Session each month as well as serve communion.
Apart from our weekly meetings during the year, week long mission
trips are organized during the summer. This past summer our
destination was to Farmington, Maine, where we worked with Mission at
the Eastward to do construction work for Maine residents who couldn't
otherwise afford it. Our work schedule was 9 AM to 4 PM each day,
with around 35 hours on site total. Seeing that we take part in these
trips once every other year, I have nearly 70 hours solely from these
mission trips.
During
my most recent mission trip to Farmington, Maine, my service group
consisted of two other youth and three adults to oversee us. Our home
owner had a five foot porch, only half of it with railings around the
perimeter, and old stairs. Our job was to take out the deteriorating
stairs, put in new ones, build a railing, and make any other
adjustments we could in order to make the porch safer. I learned how
to use power tools, was able to apply trigonometry and geometry, and
worked together with the rest of my team.
As a volunteer in the
Abington Presbyterian Youth group, it's always fun to give back
with your friends; but the most important part is the service. Living
in the suburbs with a strong education provided for me, it is easy to
forget how much I have been blessed with in life. Volunteering has
taught me to view the world with new perspectives. Life isn't about
what we can gain, but what we can give and learn.