Name: Julian Carvajal
From: San Antonio, TX
Grade: Freshman in College
School: Our Lake of the Lake University
Votes: 0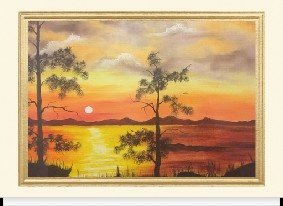 Julian
Carvajal
Helping
and Giving to Others in Need
I
had a lot of times in high school where I performed service hours as
a way of volunteering. I went to a private, Catholic high school. I
volunteered at a resource center called the Christian Hope Resource
Center where people would attend church weekly. At the center, they
had a food pantry and a room full of clothes for those who attended
church. The people were in bit of need of food and clothes, so when
they attended mass weekly, the resource center would let them pick
their food and clothes with the help of the volunteers. It was like
they were shopping. The reason why I chose this type of volunteering
with people was because I like to communicate with others and I like
helping people who are in need.
I
spent about three to five hours volunteering about every six weeks or
so during the school year. What I did was help clients pick their
food items from each food category. I helped one at a time. How it
worked was that based on the client's household number, I would
accommodate their food quantity and with a cart, I walk around the
food pantry with the client as they choose their food items while I
place them in the cart. Once I finished with each client, I would put
the items in plastic bags and take the cart outside to the parking
lot zone and wait for the client to bring their car to the sidewalk
where I would wait for them and help them load their bags of food
into their car.
My
biggest challenge as becoming a volunteer is working hard with
clients because by the time I would finish, I would feel exhausted
sometimes. What has given me the most satisfaction as a volunteer,
however, is the good feeling inside me after I help others. I learned
from volunteering that it is not always going to be easy, but it can
be managed. My career goals are in alignment with this volunteer
focus because it is dealt with the kindness and care I have for other
people. Towards the future, "forward looking" to me means to see
what other opportunities could become available in helping others. I
see myself looking excellent in becoming a good volunteer and person
towards others.

A
change I seek to foster in the world via my volunteer activities is
to be more talkative to others. I am known for being a quiet person
and I want to change that towards others in being more talkative. In
about twenty years or so, I would say my volunteer activities would
have made a difference because I would be wiser as I will have
learned more in society. I am going to remember these volunteering
moments I performed as I grow older because I did amazing acts of
kindness and help towards others.