Name: Josh Koeller
From: Smithton, Missouri
Grade: senior
School: Smithton Highschool
Votes: 1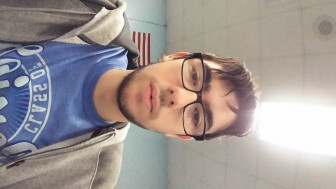 Josh Koeller
Volunteer work
Oct / 16 / 2018
             I volunteered to go on a mission trip to Haiti with my two cousins
during summer break for one week. My cousin's names are Michelle
and Martha. I guess the reason why I volunteered to go to Haiti was
because it's not everyday you get to go to Haiti, Martha and
Michelle live hours away from were we live so I don't really get to
see them, and I also thought it would be a good learning experience
to go on a mission trip for the first time.
            My cousins go on mission trips all the time, and gets lots of help
from church they go to, to help pay for some of the mission trips.
Michelle also has a job that allows her to travel. Martha has a
friend named Lindsay, has a mission group in haiti. When we got to
Haiti we met up with Lindsay. In Haiti we hosted a vacation bible
school at a church, We when to the hospital, and we hosted a
crewsade.
            I did really have any big responsibilities since it was my first time
going on a mission trip and because a lot of the things we did was
group things so I was just there to help if there was any help
needed. The biggest responsibilities I had was being in charge of a
game, and helping out in a bible story we told to the kids at the
vacation bible school. The biggest challenge was trying to talk over
the kids in the game that we played but it worked out in the end.
            Overall I am happy that I went and help with the vacation bible
school. It was a good learning experience with it being my first
mission trip. I learned that some people have it a lot worse than we
do in America. I am also more happy and thankful for what I got
because some people in Haiti might not have what I have.
            When I think of forward looking I think of what I'm looking forward
to or plans in the future, so how I see my activities as forward
looking, I am going to college after high school. I might go on
another mission trip if there is another group to join, and if I can
get the time off work. My volunteer activity would probably change
because I don't know if there would be anytime during college and
after college I am going to want to get a full time job in what I
want to pursue.