Name: Emma Katherine Lawson
From: Sciota, Illinois
Grade: 12
School: West Prairie High School
Votes: 0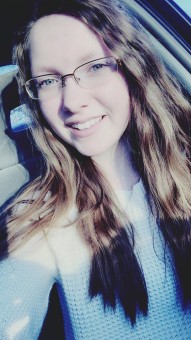 Helping
Out in Everyday Life
Over
the course of my high school career, I have been involved with
volunteering in many different organizations. However, the main area
that I have volunteered in was the Health Care services at McDonough
District Hospital. When I had first started out volunteering there, I
volunteered for about 8 hours at a time, however as time went on, I
got a job and my hours had to decline. I still volunteer during
summers for about 4-5 hours per week when given the time. While I had
volunteered there, I was entrusted in many different department with
many tasks. For example, I worked in Obstetrics, the Gift Shop,
doctors offices, Acute Care, the reception desk, the Business Office,
in Volunteer Services, and Public Relations. I helped with a wide
variety of things whether it be paperwork, care packages, selling
things to patients and families, helping nurses, helping in the
nursery, directing families and patients to where they needed to go,
and delivering blood and samples to the different places that they
needed to go.
My
biggest challenge at this particular organization was seeing distress
and sadness among the families that have visited or been sent in.
While volunteering there, I saw many things and it makes me sad that
there are people that have so much that they are going through, yet
sometimes there really isn't anything that you could do. The most
satisfaction that you can get from volunteering here is seeing the
impact you can make by just helping the patients or families to where
they may need to go. Sometimes while volunteering, you don't see
anyone or interact with many people but sometimes you will see those
who are lost, confused, or upset by why they are there. You are
easily able to help people with what they need and even though you
may not see the impact that you have made for these people, they feel
relief or gratitude towards you for assisting them in things that may
not even be a huge problem. You can get satisfaction in the things
you do everyday and the simple actions you take to help out others
during your time there.
During
my time here, I have learned that no matter what, kindness can go a
long way. Even if it seems like you are not making an impact in
someone's life, you are. You can turn someone's day around by doing
the simplest things, whether it be holding a door open, helping
someone find their destination, or anything that may seem like it
isn't a big deal. You can find ways to help people in everyday life
and by volunteering at this hospital, I learned that and taken that
into my job, my personal life, and hopefully into my adult life as
well. My hope is that as I get older, I can continue to show people
this and help people see that anyone can help someone, no matter how
small the task may be. I would like to continue volunteering into my
older years and continue to spread joy and kindness to those I can
help and later hopefully impact. I think if I were to come back in a
few years, I think that I did make a difference by volunteering
because as time goes on, there may be a decline in the amount of
volunteers. I understand that there will always be those who do not
wish to volunteer and think that they can not help. The things that I
did during my time here, may not be recognized or remember in thirty
years from now, but I know that I made a difference in my community
and in these departments while I was here. I can only hope we still
have volunteers in thirty years who care about their community and
want to give back, just as so many before them have as well.