Name: Madison Fulbright
From: Cedar Hill, Texas
Grade: 11th
School: Cedar Hill Collegiate High School
Votes: 0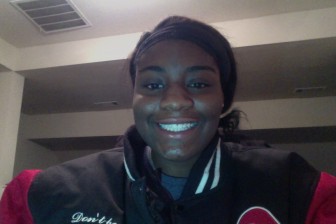 I
have always been a spoiled child from the time I was born until my
first volunteer experience in a hospital. Volunteering is an
important step for character building and helps anyone see the
importance of cherishing what they have. The area I volunteered in is
the hospital in my community. I chose this area because I want to
have a career in the Medical field and I wanted to get firsthand
experience of a hospital environment hospital only took teenage
volunteers in the summer. I volunteered about 20 hours a week. This
is because they had every teenage volunteer on a schedule for each
department we signed up to work with. Everyone had to get at least 10
hours a week but I loved the hospital environment so much that I took
extra shifts. While I worked at the hospital I worked in the
department of Social work and for my extra hours I worked in the
Physical Therapy department. My mail responsibilities in the Social
Work department were to file paperwork, take patients forms for them
to fill out, and asking the Social Works what they need ordered for
their work spaces and offices all around the hospital. In the
Physical Therapy department, they asked me to find documents for
patients and document their progress chart into a document on the
computer. The biggest challenge for me as a volunteer was the
emotional attachment that comes with working in a hospital. The
patients I interacted with were beautiful souls in unfortunate
conditions. Since I worked in social work, most of those patients
were on hospice which prepares their family for their death. Some
patients I helped didn't even have a family and depended on me and
other volunteers to put a smile on their face in their time of
despair. The most satisfaction I get as a volunteer is that I can
change someone's mood through one small conversation. While
volunteering at the hospital I learned that most of those people in
there, whether it be family or patients, have something they are
worrying about whether it be big or small. My career goal is to own
my Physical Therapy center and through this experience it helped me
to see the inside works of an everyday Physical Therapist. Forward
looking means to search in ways I can make a difference in my
community through my fortunate experiences throughout my life. I seek
to change the way some hospital are run by providing more proactive
help to patients. I feel like my volunteer work has made a difference
by showing my peers how concerned we should be about the people
around us rather than just focusing on our volunteer work.