Name: Monique Deschenes
From: Seabrook, NH
Grade: monique.deschenes2002@gmail.com
School: monique.deschenes2002@gmail.com
Votes: 0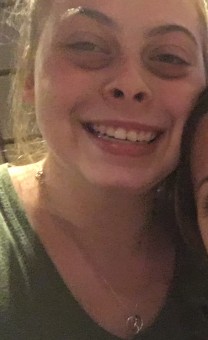 Since
my freshman year of high school, I have been volunteering at my local
recreating departments summer camp. I chose this because I love
working with kids, and thought that I would give me some experience
before starting my trip to becoming an elementary school teacher. I
volunteered Monday through Friday, 8-3 all summer, watching over the
kids and making sure that they are having a good time. Wednesdays
were fieldtrip days, which meant that there were two or three staff
members with 6 or 7 kids, roaming around an amusement park or
swimming at a lake. This was difficult because we had to do head
counts every five to ten minutes, making sure that no children were
missing or off doing their own things. However, I really liked
watching the kids grow up, especially since I was in the camp for
three years. I even had the same group two years in a row, so I
watched my second graders become third graders, which was a treat for
me. I definitely learned a lot about working with kids during my
volunteer service and realized why I oved teaching so much.
My
experience at my town recreational department really helped me see
exactly what I want to do when I am finished with college, which was
be a third or fourth grade teacher. I loved seeing this age mature
and prepare themselves for fifth grade and middle school after that.
I also loved that these kids were innocent, they knew right from
wrong and they stayed away from the wrong. There was little bad
behavior, and what the volunteers and counselors and group leaders
did see was children having fun, playing games with their friends in
the gym, or enjoying themselves in the gaga ball pit. It wasn't to
rambunctious that the behavior couldn't be handled. We realized
that all the kids wanted to do was have fun, and they did, no matter
what activities were planned for the day. I hope that this experience
will help me manage a classroom. I know that it isn't the exact
same thing, because we weren't teaching the kids in summer camp, we
were just playing with them whereas in a classroom, I will be
teaching the kids. However, this has given me an inside to the minds
of today's youth, and that will be a big help in the future of
education. I'd like to think that in the long run, I made an impact
on the lives of the children that I watched over, and when they think
back on summer camp, they will think of the super awesome volunteer
who played games with them, assisted in cleaning up their messes, and
created happy memories. However, just to know that I was there for
their summer vacation means that I made a difference in their lives,
one that wouldn't have existed if I hadn't decided to help out at
the rec summer camp.