Name: Barry Lee Washer
From: Bowling Green, Ky
Grade: freshmen/sophomore
School: Western Kentucky University
Votes: 0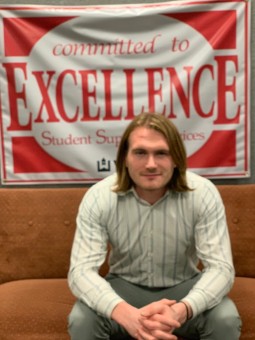 Barry
Washer
1/14/2019
Youth
Forward Scholarship
Volunteerism
Since
I was 12 years old I have done several acts of volunteerism.
Throughout my life I have volunteered with several different
organizations. With my church I picked up trash off the sides of the
road. My church did that as a fundraiser, but I did it out of the
kindness of my heart. I walked every bit of 20 miles doing so. That
was great for the environment but I believe it had a lasting effect
on the church and its' individuals as well. Because of the money
we raised the church was able to take us kids on some really cool
trips and were able to fix up the church. I know from a personal
experience that those trips to the church camps created memories for
me that will last a life time, so it would have done the same to at
least one other kid with us.
While
I was here in college at Western Kentucky University I volunteered to
feed the homeless with Christian Student Fellowship. This in
particular was a really cool experience for me. I got to place food
in the bowls and plates of some really happy and smiling faces. I
really felt like I made a difference to some of those people, not
only was I helping people, but I was treating them with kindness.
Something often time homeless people are not accustom. Being hungry
and homeless does not typically lead to kind words being said to some
of these guys by the general public. I believe that this one act of
kindness can have a chain effect. By me showing kindness to this one
person they will show it to another whether it be giving someone
their food, a blanket or to simply talking to someone and sharing a
conversation.
Here
at WKU I have also picked trash up from the stadium with some of my
fraternity brothers taking time out of our Sunday after a Saturday
night football game. This here was probably the biggest challenge I
had as a volunteer. Mainly, because I knew that someone else would
do it and get paid for it if we did not and the only thing this
really done was save the campus some money. I realized though that
this was a chance to bond with some incredible individuals and do a
selfless act of kindness. That was the reason I was able to keep
going.
There
was also a bad mold break out in one of the dorms here on campus last
semester and all of the residents had to move out. I spent eight
hours helping three residents move out, it was rough. So many people
everywhere hurrying and moving about. This one in particular was
very satisfying for me. I felt like I really made a difference to my
fellow students. I know it was not fun moving stuff out, but I could
only imagine what it would feel like if I was the one that had to
move out within two days and finding out at 8:30 P.M. By putting
myself in their shoes I could feel their pain and irritation making
me work that much harder and they were really grateful for the work
that I had done for them.
These
are only a few examples of the many times I have volunteered for
others. On average I volunteer anywhere from 30-50 hours a year. I
never wanted recognition for it either, but college is expensive and
I am in dire need of some financial aid. Which brings me to why I am
in college. One reason is for a better education but more than that
to chase my passions. My undying passion is music and I want nothing
more than to be a professional musician traveling the world and
performing. I believe that this can also go hand in hand with
volunteering. I plan on doing several performances for non-profit
organizations such as St. Judes and Shriners hospital for children.
I believe this will change the lives of some these kids. The world
has music therapy and it is proven to work but also I personally
played for my little cousins when they were sick or injured and I
know for a fact that it made their day. If it can do that for them I
know it can do it for kids in need.

Forward
looking to me means something different that will make a difference
and be around in the future. I believe that volunteering I want to
do with my music in the future will be just that. It will change how
those kids feel and put hope in their lives. If nothing else it will
at least relieve some of their stress and hopefully lead to a faster
recovery. This kind of volunteer work I believe is absolutely vital.
Music is such a wonderful and beautiful thing and it can save lives,
I know this because it saved mine. I want to give my life to music
because I owe it that and I want to give back to the world and this
is one way of doing that.
All
of my time volunteering has taught me to be humble and kind towards
others. You never know what someone has been through and you never
know how far your selfless act could go for another individual. You
could save lives and you can change lives, with there being no
greater feeling than knowing that someone is better off because of
you and your actions. If everyone would put others before themselves
and not think that they are too good for a task then the world would
be a much better place.