Name: Nicole Elizabeth Garland
From: Brownstown, Michigan
Grade: High School Senior
School: Woodhaven High School
Votes: 0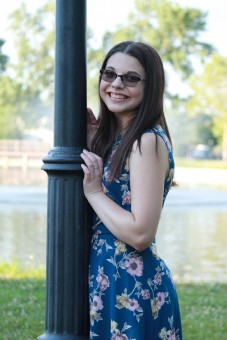 One
Serving at a Time
By:
Nicole Garland
While
I am involved in many different activities pertaining to
volunteering, my main activity is a cereal drive I have helped run
for the last two years. Gleaners and other organizations along with
the community and myself collect cereal which Gleaners then
distributes to the surrounding community over the summer to families
who cannot provide breakfast for their children. My effort is
bringing together the community to donate to their cereal drive. This
involves gathering cereal as well as people and other organizations
to donate and volunteer. Within the last two years, my work along
with the help from the community has helped gather over 130,000
servings of cereal. This effort usually starts in April and ends the
beginning of June. On my part, this can take up a lot of hours by
contacting people and getting everything set up which to me is worth
it because more people are able to eat breakfast over the summer. I
would say my biggest struggle was learning how to organize all of the
parts of the cereal drive, but after these last two years I can say I
have grown in that aspect.
I
feel I have learned many different life lessons from my volunteer
work. One thing I have learned is that helping others is a spiral
effect. When I decided to get involved, I had some other people get
involved with me and we raised over 30,000 servings. The next year,
more people wanted to get involved and we more than tripled the
amount. Another thing I took away from the cereal drive was that
there are so many opportunities to help out because every single
person matters. Young and old, you are needed and wanted. In this
last cereal drive, we had an entire school district get involved and
I feel everyone involved got something out of it whether learning a
new skill or how volunteering is important.
When
looking at my future, I see my efforts as "forward looking"
because my efforts are affecting not only my future, but everyone's
involved. My viewpoint is that the people who get the help, the
people involved in helping, and even the people that witness people
helping each other are affected in positive ways. If I help someone
and they then help someone else because they were helped, it causes a
positive spiral effect on the community. This effort will overall
help people look at the future and forward instead of ponder on the
past. These efforts can change people's lives. That is what I
believe forward looking is; living to help people and making an
impact on the future of everyone involved. I believe in the future,
the volunteer work I do now will at least affect one person's
future for the positive which is a win in my book.