Name: Meredith Marie Gregory
From: North Augusta, South Carolina
Grade: 12th
School: North Augusta High School
Votes: 2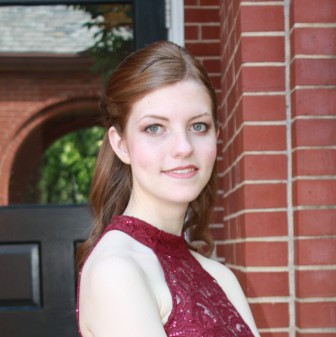 Preparing for a Future of Helping Others
A young boy fighting an illness peers up at the lady standing near him,
her warm smile comforting him. It has always been a goal of mine to
become a nurse and I cannot wait for the day in which I will be
standing in her shoes.

This past summer was my first-time volunteering at Aiken Regional Hospital. On Thursday and
Friday mornings, I would come in and help from before 8am until a
little after 11am. My total time volunteering equated forty hours. I
was randomly placed into the Radiology Department and there my
responsibilities ranged from helping transport patients to organizing
paperwork. Whether the task was big or small, it was always completed
to my best ability and with an attitude of positivity and excitement.
My biggest challenge was improving my social skills with harder to
understand patients and others in the working environment. My time at
Aiken Regional has helped me to grow more confidence in putting
myself out there and stretching beyond my comfort zone. The radiology
techs and other close workers' simple comments about their
thankfulness for all my help is one of the many things that
brightened my days volunteering there. I love the warm feeling I get
from helping with the patients and taking on responsibilities that
make the lives of my fellow workers easier.
When I heard about Aiken Regional Hospital's Summer Volunteer Program, it coincided with my
career dream of being a nurse, thus, I was quick to apply. Being at
Aiken Regional this past summer was an incredible experience and a
huge stepping stone towards reaching my future career goal. When
volunteering I was able to develop a feel for the hospital
environment, able to get up close with patients, and learn how to
better work along with others. This opportunity has made a change in
not only the lives around me, but also in my own and I plan on
participating in this program again next summer.
A sick boy returning a soft smile to his nurse fills her with a happy, warm feeling that comes
with her getting to make any positive difference in his life that she
can. She was thankful for every opportunity she received in which she
could help others and reach even father out to obtaining her dream
career.
-Meredith Gregory