Name: Lorraine Mae Ibay
From: Pittsburg, CA
Grade: lorainemae.ibay@gmail.com
School: lorainemae.ibay@gmail.com
Votes: 0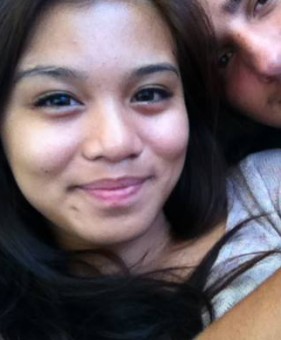 Growing
up as the child of a nurse, I truly have a high regard for the people
that help make a difference in the lives of others. Through my hard
work, leadership skills and determination for my education and my
community, I am fully motivated to reach my career goal of being a
nurse practitioner. Although I have faced many obstacles in my life,
I am to improving clinical quality and the patient experience within
the hospital delivery system.
Due
to financial difficulties during the recession of 2008, my parents'
home was foreclosed and they decided to moved me to the Philippines
which I complete my high school. Throughout my years of high school,
my batch mates volunteered in providing clothing and food for poverty
stricken kids that lived in Marikina City. I volunteered in our local
market place preparing fish for the locals. After graduating, the
experiences instilled in me a respect for diversity and a burning
desire to be a supporter for those underserved on this planet.
Throughout these learned perspectives shaped my personality, driving
me to apply the same client-centered, an approach to my work in
healthcare settings.
Exactly
a day after graduating from my medical assistant program was when my
love for health care and leadership skills grew. I was hired as a
medical assistant at California Dermatology Care in San Ramon,
California. In my role, I collaborate with doctors, allied
health professionals and patients in developing medical care that
raised awareness about skin cancer with the goal of earlier
diagnosis, improved patient prognosis, assisting skin excisions and
biopsies. I even obtained my Moh's technician certification where I
processing, and preparing patient tissue specimens for microscopic
examination. Through time I was then was promoted the position as
Lead Medical Assistant where coordinated clinical staff of 60 female
professionals, balancing and conducting training protocols for new
staff. I was responsible for keep track of everything that needs to
get done so that doctors and nurses can do their job effectively and
patients have the best possible experience. These experiences have
truly cemented my desire to work in health care and helped me realize
the type of nurse I aim to be, to play my part in the lineage of
nurses that work for their patients' overall health.
While
working 40 hours a week as the lead medical assistant, I managed to
continue as a full time student for my persistent purse of education.
After 8-5 shift, I would drive straight to school where I continued
my day in the class room till dusk. Many of my weekends and night
spent studying till 3 in the morning then greeting ready for work in
the few hours.
Five
years from now, I see myself helping other in high-stress situations
has helped me to foster a strong skill set that will translate well
in a healthcare industry. I will feel honored given the
opportunity to be awarded this scholarship to help fulfill my dream
and I will prove that I do have what it takes to not only be a
successful student, but an outstanding nurse practitioner. I
thank the committee for thinking outside the box in considering my
application.