Name: Emely Ventura
From: Glen Cove, NY
Grade: 12
School: Glen Cove High School
Votes: 0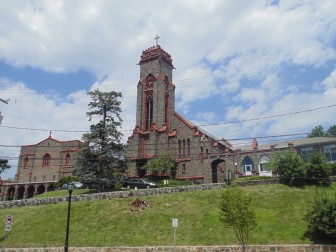 Safe
Place
Two
years ago, I was introduced to the best experience that has ever
happened to me. I never thought this next step would change my life
so drastically. I was chosen to be Co-Leader of a youth group called
Missionaries of Christ at my church, St. Patrick's. Never would I
have considered myself a leader, but I knew I had to put myself in
that position if I wanted to make an impact in my community.
My
first major mission was to talk in front of my whole church that
consists of 500 to 800 people. Considering I was always shy, I never
thought I would end up having the opportunity to speak in front of
all those people. I brought all my confidence to that microphone and
pushed my fear of public speaking aside. I want to be the one to
influence teens, like me, to join my group and form part of an
amazing family with God and the teens in church. I choose to face my
fear for the sake of making a change within my community. Everybody
refused to talk in front of all those people, and in that moment, I
soon realized the true reason why life had picked me to be Co-Leader;
I was chosen to be a leader for many.
Once
we had a decent number of participants in the group, I soon started
to give lessons to these teens- lessons to help them cope with their
sadness and struggles and lectures that allowed those Hispanic teens
to understand that even though their families are in their homeland,
they were not alone. It took awhile for me to have the courage to
express and teach these teens about life, but I ended up getting the
hang of it and I started to talk about what is right and wrong, along
with what their purpose in life is. I connected a lot with the
members of the group. Tears and laughs have been shared among my new
friends and between all of us, we gave each other hope. It makes me
the proudest person in the world to know that I helped them achieve
that happiness. We had all finally found our safe place.
Community
service is very important to me. It is the opportunity to help others
in a way where it allows you to even have the chance to change their
lives. Community service isn't just you helping others, but it can
even help you emotionally. It has been two years since the birth of
this group and I'm so proud to be the face of such an amazing
experience that, day by day, more and more teens are becoming a part
of. I love that feeling when these teens come up to me and thank me
for allowing them to see a new view on life and because of me, they
are happy. That makes me assured that I am actually making an impact
in my community one step at a time.