Name: Veronica Tadross
From: Garden City, NY, New York
Grade: veronicatad31@gmail.com
School: veronicatad31@gmail.com
Votes: 51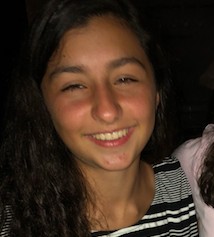 My
experience with volunteerism began in the emergency room of Eastern
Long Island Hospital. The volunteering opportunity was initially a
means to occupy myself during the fairly uneventful summer before
10th grade, however, my experience there soon transformed into
something much more meaningful. My time there inspired me to continue
my work during the school year at Parker Jewish Institute, a nursing
home.
Over
the summer I volunteered for 12 hours a week for six weeks, packing
IV kits, preparing hospital bags, and fulfilling other patient needs.
Although these jobs initially seemed mundane to me, as I interacted
with patients, I learned the importance of doing even small tasks
with great care. Whether this was by searching for a chair for a
family member or making sure the supply room was organized for the
next ambulance, I soon realized that putting enthusiasm into
seemingly boring tasks not only improved my own knowledge of the
medical field but also had the potential to make someone's day.
The
relationships I made with patients in this position inspired me to
volunteer four hours per week during the school year at a nursing
home. Here, I volunteer in the recreation department, bringing
residents to and from music events, as well as playing games with
them. In some ways, this job has been more challenging than my last,
as it involves interacting with individuals suffering from
Alzheimer's Disease and Dementia. When patients get upset or
confused, volunteers must be sure to keep patient and calm. It never
fails to be rewarding when I get to bond with them as I paint their
nails in the lobby of the nursing home or listen to them talk about
The
Phantom of the Opera
before a music performance.
Although
I do not plan on pursuing a career in medicine or hospitality,
volunteering has given me many skills for any potential career. In
both positions, I was given the opportunity to train new volunteers.
Over time, I hope new volunteers will train more volunteers, so that
my efforts can foster a stronger relationship with the service
industry of those who we serve. Additionally, I am interested in
career paths such as law or policy, which often heavily impact the
healthcare field. I hope to use my understanding of medical care at
the base level to promote a higher level of compassion in a potential
legal profession.
If
I returned many years later, I believe my volunteer efforts would
continue to impact those in the hospital and nursing homes, as those
who serve patients will pass on the importance of treating them with
utmost care and respect. I also hope to bring with me knowledge of
the importance of healthcare to my career, helping others in legal
positions and the world understand the intrinsic value of each
patient.