Name: Isabella Bonvini
From: North Caldwell, New Jersey
Grade: Current Senior in High School
School: West Essex Regional High School
Votes: 0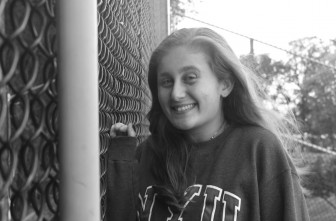 For
the past five years I have been a volunteer counselor at Northeast
Summer Fun Camp in Montclair, New Jersey. At first I chose this
particular program out of convenience; my friends' parents run it
and my two of my best friends in the world were my co-volunteers.
But once I started, I soon grew to love it, and I learned that my
time at this camp would leave an incomparable impact on me. For the
month of July every summer since the seventh grade I would go into
camp from eight in the morning to four in the afternoon, five days a
week. As a counselor, I would help conduct student activities and
classes such as cooking, science, art, and technology, ensure safety
during trips to the town pool and physical education time, and spend
one-on-one time with some of the students with special needs. While
it was sometimes difficult to motivate myself to get up and spend the
first month of my summer in a school limited air conditioning every
day, seeing the enthusiasm of the campers and the satisfaction of the
parents made the experience well worth it. I also had the wonderful
opportunity to work with teaching professionals, and not only learn
from them on how best to work with the kids and teach them in a fun
and interactive way, but to prove myself to them as a responsible
young adult.

As
I make my transition to college next year, I unfortunately do not
plan on studying something that will lead me back to teaching in a
classroom or working with children. However, that is not to say that
I will not use the skills I have gained from my time volunteering at
camp in the future. If I ever have children, I can use what I
learned to teach them, keep them happy, and hopefully tire them out
by the end of the day. When and if I am in a situation with a child
or person with special needs, I will have a better understanding of
how to communicate with them and make them feel comfortable. I hope
that my volunteer activities will have made a positive impact on the
children and teachers that I worked with for the past five years, and
I hope that if I were to ever reconnect with the campers years down
the road, they will tell tales of summer days without the burdens of
their lives outside of camp. If I changed at least one child's
life for the better, then my time volunteering at Northeast Summer
Fun will have put to good use.