Name: Kandra Sajtar
From: Battle Creek, MI
Grade: College Sophmore
School: Western Michigan University
Votes: 0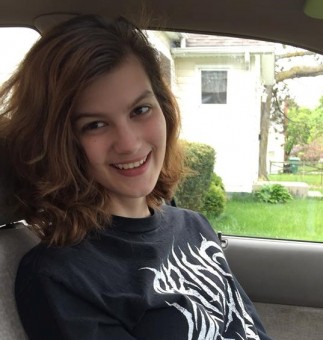 Teaching
the World's Children
Kandra
Sajtar
While
attending Grand Valley University in 2017 I received a phone call
asking me to volunteer at the Grand Rapids Chinese Language School.
Wanting to major in education, I took the program up on the
opportunity. Upon arrival to the school I met my student, an older
woman who has no English fluency. I began drawing her pictures of
household items, such as furniture and windows and saying the word
until she could pronounce it herself, then I taught her how to wright
the word in English. When she stopped coming to the school, my
volunteer director offered for me to teach a student online.
As
I had grown to love teaching English as a second language, I did not
have to think much about my decision. I met my new student the next
week over the phone. He is a child who lives in Shanghai, China. We
had to arrange our meeting time around the time difference between
the United States and China, which is approximately thirteen hours.
He has a strong English proficiency, so I had to search for words he
did not know through conversation. I spoke with him every week and
taught him the meaning of any words that came up in our conversations
that he did not understand.
Not
long into my virtual tutoring I was granted another student from my
volunteer director. This student is around the same age as my other
student but did not understand English well. I showed him pictures
online and told him the English until her could recall the English
words on his own. As this student did not understand English as well
we met twice a week rather than once as I met with my other student.
I met both students for one hour a day for a total of three days a
week.
Tutoring
English as a second language was an amazing experience; I only
stopped when I got busy upon my return home or summer. I do still
check in with my older student's parents to check up on how he is
doing. The parents of my later student do not speak English, so I
cannot check in with them. This opportunity helped me realize just
how important teaching is to not only me, but to everyone in the
world. I already thought I wanted to teach abroad, but now I know I
want to teach abroad and within the United States.