Name: Ruth Moon
From: Clark, CO
Grade: ruthautumn99@gmail.com
School: ruthautumn99@gmail.com
Votes: 0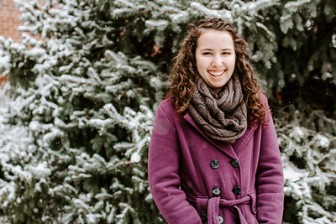 The Impact of
Education
Ruth Moon
Though out high school I spent a several hours a week volunteering.
I was homeschooled and my flexible allowed me to volunteer during the
day when other students my age were at school. I volunteered at many
local events through 4H and Church and volunteered weekly at a
nonprofit thrift store that supported a food bank in my community.
These were all incredible experiences that helped me be a part of my
community and make a difference in the lives of others, but my
favorite volunteer experience was at a local school. Twice a week I
would go to a local charter school, North Routt Community Charter
School (NRCCS), and help with the combined 1st and 2nd
grade class. I chose to volunteer at NRCCS because I plan on
becoming an elementary school teacher, and wanted to begin gaining
experience in that area. I also volunteered because I want to start
impacting students now, not wait till I have a college degree. My
main duty was to help small groups of students with their
handwriting, spelling and grammar. I would spend three twenty-minute
periods with each of my groups of students helping them with one of
the topics. After that was over, I would help individual students
with their reading. It was a challenge at times to get students to
listen to and respect me, but I learned a lot about how to work with
kids in an academic setting. It was rewarding to grow relationships
with the students, and to see how much they grew and learned through
out the year.

As I graduated from high school in May and am now in the midst of my
freshman year of college, I was not able to return to NRCCS as a
volunteer this fall. However, when I visited the school this
December, I was able to see the students I worked with again. It was
amazing to see that they all remembered the work I had done with them
last year, and that I made a lasting impact on their lives. A
quality education has an enormous impact on students and it is
amazing to be a little part of that education. I believe that being
a role model to and helping educate children will have a great effect
on the next generation. My biggest hope is that the children I have
worked with will go on to change the world. I know that I will
continue working in education my whole life both as a volunteer and
as a teacher.