Name: Nicole Rittenhouse
From: Mechanicsville, Virginia
Grade: 11
School: Atlee High School
Votes: 0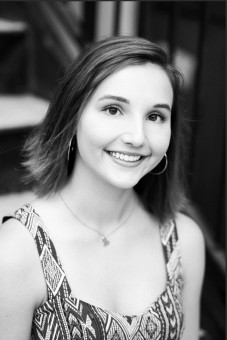 I
have been extremely fortunate in my home life and education, which
gives me an urge to donate the time that I have to assisting others.
I have been volunteering in my church nursery almost every Sunday
since 2014. I love working with these children because I know that it
is helpful to their parents, but I also get to have an impact on
these kids lives. I want to be a positive influence and just let them
have fun and feel comfortable away from their parents. These kids
also taught me immeasurable patience and how to just be myself. They
don't care how I look, or my grades and I can just play games with
them and they'll be completely content. I also volunteer with the
church's Junior Bible Quiz team and feed the homeless and veterans,
but I find my passion in the nursery.
In
February I orchestrated a huge fundraiser for a cancer organization
called Connor's Heroes. It supports kids with cancer and their
families. I was drawn to help this organization because my family has
been blessed with good health, and I wanted to help these kids. I
wanted to do something no one else had thought of, and I was laying
in bed one night with my stitch stuffed animal when it hit me. What
better than a handpicked stuffed animal to "protect" these kids
who had so many uncertainties. I contacted Connor's Heroes to make
sure they could accept the bears and if the idea was acceptable, and
they were all for it. I called Build-A-Bear workshop to make sure it
was okay for me to bring a large party into their store and then sent
out an invitation to everyone I knew. The Saturday I held the event I
was in Build-A-Bear workshop for close to 6 hours collecting bears
people were coming in to make and walking them through the process.
At the end of the day there were 24 different bears ready for the
loving arms of a child. Each bear came with a birth certificate that
gave each one a personal touch and was attached to the bears paw with
a rubber band. I was also able to obtain five more bears from outside
organizations and delivered them to the Connor's Heroes office.
This fundraiser is one of my proudest accomplishments, and I know
each bear made/donated is loved dearly by a child who needed a
friend.
I
know that these volunteering opportunities have shaped me into a
better person and I want others to see that a small-town girl can
make a difference and so can they. When I'm old and looking back on
I know it will have benefited me not only in my college community,
but also when I become a mom. What I do now is forward looking in the
aspect that it is a drop in a pond and the ripples that come from
that drop impact many more people than I ever planned.