Name: Kelcie Shimulunas
From: Mishicot, Wisconsin
Grade: Senior
School: Mishicot High School
Votes: 0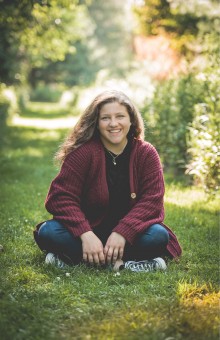 Growing
up in the church that I attended, I always heard about the
Appalachian Service Project(ASP). But this was only a fraction of the
opportunities I was given. With my confirmation class, I have gotten
the chance to travel to St. Louis, Milwaukee, and other local areas
to work at different soup kitchens, food pantries, homeless shelters,
and more. These experiences opened my eyes to the world and what
really happens that we don't see in our small town. The people I've
met and places I have volunteered have provided me with many lessons,
experiences, and memories that will carry with me through the rest of
my life. However, the one opportunity I have been looking forward to
since I was a child was ASP. This is a mission trip to the
Appalachian Mountains my church travels to every summer. Throughout
the week-long project, we work to fulfill the mission of ASP: make
homes warmer, safer, and drier. There are multiple homes that need
repairs, but most families can't do the work themselves or are
unable to afford it. I have gone on this mission trip the past three
summers, and will attend it for the fourth time in the summer of
2019. I have gotten the chance to create a bond with three different
amazing families while helping to create a safe living space. My
first week at ASP, my team and I took out the floor of a bedroom due
to the unsafe structure below. They treated us like their family and
tried to help as much as they could. My second year, we worked
outside to finish a ramp for an elderly couple who had trouble using
the stairs. This past summer, we replaced a roof for a man who has
multiple bone diseases and a kind lady who lives with him. I am
grateful to have been able to meet these kind people who deserve much
more than ASP volunteers can provide. The hardest part about
volunteering for ASP for me used to be trying to step out of my
bubble. Whether it was people with the churches we stay at the
centers with, or families whose homes we work on, I had complications
putting myself out there. Despite the trouble I had at the start, I
am now much more comfortable in situations similar to these due to
people in my church helping me, and the exposure to such situations.
Now, the hardest part is not being able to see my family for a long,
sweaty week where there is often no phone reception. The amount of
opportunities I have been provided only give me a feeling that there
is more that I can do. Although I have not been given the easiest
life, I know I am still blessed with what I have; there are others
that need much more support than me. I want to helps anyone when they
need support, love, or simply a little something to help them get by.