Name: Kayla Joan Baur
From: Jamaica, New York
Grade: 11
School: High School for Community Leadership
Votes: 0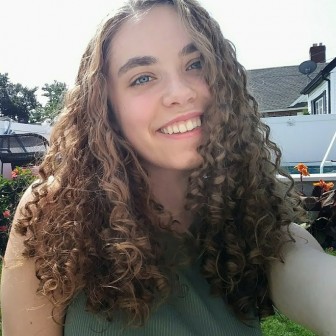 Kayla
Joan Baur
High
School for Community Leadership
Youth
Forward Scholarship Essay
14
January 2019
Tutoring
to Inspire
When
I was younger, I had a very hard time in school. Being born
prematurely, I was at a disadvantage and the therapists and special
classes I had served as a constant reminder of it. However, as I grew
older and ascended through my years in school, my work ethic and
academic capabilities drastically improved. When I reached high
school, I was at the top of the principal's honor roll list — and it
was all thanks to my dedicated teachers and my hard work. My academic
success inspired me to pursue a career as a high school English
teacher because of my love for literature and writing. The first step
to achieving that dream was preparing early, so when my NHS
instructor pitched the idea of volunteering to peer tutor, I jumped
at the chance.
I have been tutoring in the subjects of English,
Biology, and History for a little less than four years now, and I
have seen the difference I have made with the students I have tutored
every single day. I often tutored twenty students at a time for
biology because it was such a challenging subject for students. With
that large number of students, I was fortunate enough to see
first-hand the impact I had on them. I knew that the students just
needed a new perspective or a different explanation that only a
student could provide. Even my [former] teachers were astonished at
how drastically the grades for some of the students positively
changed as a result of my tutoring sessions.
During
my tutoring sessions, I often re-taught powerpoints and lessons on
behalf of my teacher because he thought that it would be a good way
to give my practice and allow his students the option to ask me a
question without fear or apprehension. On top of that, I helped
students in all of the subject with their classwork, homework, and
test corrections. The biggest challenge I had with tutoring was
getting less motivated students to really care about the work. A
couple of students either began the semester not caring for the
class, or gave up too soon after they had seen themselves fail. It
was very difficult to get them back on track, but after I showed them
how much they truly know, they started to become interested. That
does not go to say that two or three students did not remain
disinterested. However, for those of whom I got through to, I think I
truly helped them not only in that class but in their other classes,
as well. I taught them test-taking methods and other methods that
they can apply to all of their classes in the future.
My
volunteer tutoring sessions are forward-looking or progressive and
inspiring in that it has only further reaffirmed my dream to become
an English teacher. Even with my academic struggles, I always loved
to read because it was in books that I could escape reality and jump
into a world entirely unlike my own. The characters I read about
played greater roles in my life than in their respective books. They
taught me that even the most unlikely person, the underdog, could
find success – and inspire others to find it, too. From this lesson,
I realized that I wanted to become an English teacher because I love
literature and I want to be like the teachers who helped me and never
gave up on me. I want to show others that there's always someone
who believes in them and that they can find inspiration in literature
just as I did. I truly believe that I accomplish this through
tutoring students, so I cannot fathom how much greater of an impact I
will have on future students as a certified teacher.
Since
reaching high school, I have looked forward to coming to school
because of how easily most of the material comes to me now. The best
part about tutoring wasn't seeing how the students' grades changed,
but how they actually began to like school and their classes. In a
decade or more, I honestly think that while these students may not
remember my name, they will remember what I taught them. More than
that, they will remember how I made them feel as though they could do
anything.