Name: Alexandra Attilli
From: Morrow, Ohio
Grade: Junior (currently senior)
School: Little Miami High School
Votes: 0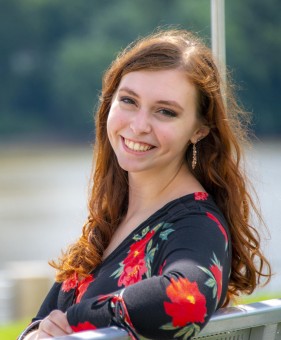 U4U,
and 4 me too
Throughout
high school, I have come to be a fervent volunteer in multiple
organizations. I help my piano studio run a non-profit called Share
the Music, I participate in school-wide volunteerism with Student
Government, I actively visit Matthew 25 Ministries, but most of all,
I help lead my school's Unified for Uganda chapter. Unified for
Uganda is a non-profit organization that financially and emotionally
supports destitute children in northern Uganda, specifically Gulu.
Many of these kids were displaced by the Ugandan civil war, many were
sex slaves, child soldiers, or born in captivity. However, since U4U
is located in Gulu, most members of the organization can't directly
help the children, hence why Southwest Ohio has multiple chapters
that raise money to fund the programs in Uganda. I hadn't heard of
this organization until I moved to the Southwest Ohio region, and
upon hearing its mission I knew immediately that this is a cause in
which I want to dedicate my time. This semester alone, I have raised
over $1000 with my chapter by organizing fundraising events such as
school-wide bake sales, carwashes, restaurant fundraising nights,
raffles, and more. It can be challenging at times to work with so
many different people so that I can orchestrate these events, but
knowing that every $300 I raise goes to a child's education is
worth every ounce of stress. The more I've gotten to know these
kids and form relationships, the more I feel connected to U4U. I
always knew I wanted to study political science, but the work U4U
does and my experiences from volunteering with them deepens my
passion and encourages me to pursue work with a non-profit, NGO, or
interest group with a similar goal. Education, in my opinion, is a
gift that opens the door to unbounded opportunity, and I want to
spend my life giving that to children who need it the most. Unified
for Uganda has changed me into a compassionate and ambitious person
with a goal to change the world for the better. In ten, twenty, or
thirty years from now, when I look back upon the experiences I gained
from working with Unified for Uganda, I know that I will be eternally
grateful for what I've learned and will feel fulfilled with what
I've accomplished. I plan on continuing U4U even after high school,
perhaps opening a chapter in college or personally sponsoring a child
ever year by donating $25 per month. My heart belongs to this
organization, and I am proud to say that, with Unified for Uganda, I
have made a positive difference in this world.