Name: Jessica Barthelt
From: Wheaton, Illinois
Grade: 12
School: St. Francis College Prep High School
Votes: 0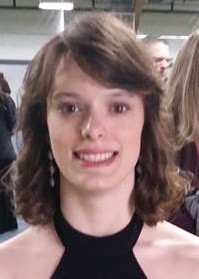 Volunteering
and Christian Values
Growing
up, I heard countless bible stories explaining how good it is to be
generous, especially towards the less fortunate. There was the tale
of Jesus feeding the five thousand, the woman donating all that she
owned to the poor, and the well-known commandment that we are to love
others with all our hearts, whether they might be our enemies,
friends, or even complete strangers. My whole life I have wanted to
live by that commandment any way I could. After some searching, I
found that volunteering to help the disabled and poverty-stricken
would help me embody the desirable Christian values I had been taught
to express from a young age.

Throughout
both middle school and high school, I have found various ways to
volunteer my time and help others. Over the years, I managed to work
approximately four hours a week doing various jobs. Through our
church, I helped teach both physically and mentally disabled children
about God's love, packaged and distributed food at both People's
Resource Center (Wheaton, IL) and Loaves & Fishes (Naperville,
IL), and sold gifts and took phone orders in the gift shop at
MarianJoy Rehabilitation Center (Wheaton, IL). Each new volunteer
opportunity not only gave me a completely new outlook on life, but
also challenged me to overcome my social anxiety. For instance, when
I first started volunteering at MarianJoy, I could barely answer the
phone without feeling incredibly anxious. Over time, I found it
easier to converse with customers concisely without hesitating as
much as I used to. Eventually, I not only improved my time management
and communication skills, but also my morals. I began to show more
appreciation for what I do have, while simultaneously working to find
more ways to help the poor.
By
far the most satisfying aspect of partaking in these volunteer
opportunities was getting the see the smiles on the faces of those I
helped. Whether it was telling a child that their disability does not
make them unlovable in the eyes of God, or providing a family with
enough food for the next two weeks, knowing that I drastically
improved someone's life through my small acts of kindness made my
time as a volunteer feel worthwhile. The happy faces and kind words
of those I have helped over the years have shown me that I do not
need to do something drastic in order to change someone's life.
Sometimes, all it takes is a kind heart and compassion – things that
Jesus himself possessed.
As
I go off to college next fall, I hope to be able to showcase even
more of the love and compassion Jesus asks of us all. I want to be
able to show there is still some good left in the youth of the world
through my volunteer work. I hope to partake in even larger volunteer
projects in the future to make a bigger difference in my community.