Name: Taquan Johnson
From: Orange Park, FL
Grade: 11th
School: Ridgeview High School
Votes: 0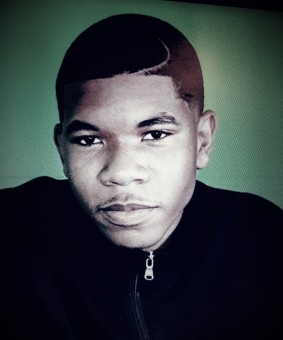 We all crave Friendship.
I have always been taught to be the best person you can and to try your hardest to be
the best. Being raised in a split family home I was able to
experience two sides of social life. My father lived in the projects
of northern Georgia. He struggled with a demanding economic statue of
city life; while keeping afloat with a 9 to 5 job. His social status
showed me to not let your circumstances determine your outcome.
Although he was a college grad working for the state he was unable to
live in the best part of town.  On the other hand my mother
choose the suburbs of Northern Florida. As my father, my mother
worked a 9 to 5 living in the suburbs. Her economic statue allowed
her to live in an area that provided both opportunity and
advancement. As I grew older I began to understand the saying "choose
wisely".
In my junior year my basketball coach told me about a mentor club called Best Buddies.
Best Buddies is an ESE program that pairs a mental/physical impaired
student with traditional students to build a friendship. This process
is to help one other open up in the prospects of social development.
At first I approached it as a way to gain community service until I
met "My" best buddy. Our friendship evolved in becoming close
friends. The highlight of my day is when I go by the ESE room to see
how he is doing. Best Buddy has helped me with my outward look on
life, involvement and self-preservation. During the summer I
volunteered with a summer program called Bright Minds. This
programed was geared towards children in grades K-6th
who needed a place to go because of varies reasons. I wore many hats
for Bright Minds. I may have been an activities coordinator, a Lunch
helper, or even a Parent pick up car pool organizer. Between Best
Buddies and Bright Minds I have exceeded my community hours of over
100 plus hours.
With this said I am currently still involved with Best buddies. As of my senior year I
have been elected as President of the 2018-2019 school year. This is
an honorable role that I do not take lightly. I am currently in the
process of delegating a social event that will gather more attention
to the club. I hope my due diligence does not get past by and we can
connect long lasting friendships. My goal is to pass down to my vice
president the ethics of continuing to recruit more students on campus
to be involved. Not just for Community hours as I started off but for
awareness. Awareness that although we come from different backgrounds
and have different learning styles us are all the same. We all crave
Friendship.