Name: Mali Hansen
From: Redmond, Washington
Grade: Junior
School: Redmond High School
Votes: 0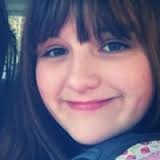 The Youth Forward Scholarship is open to current high school and college
students. You must submit an essay of no more than 500 words on your
commitment to volunteerism in order to be considered for this award.
Volunteering has been a large part of my life ever since I can remember,
especially because of the opportunities I am provided to volunteer by
my church. Perhaps one of the most challenging—yet
rewarding—volunteering experiences of my life has been volunteering
at Girl's Camp, the loving nickname for the week-long camp all of
the girls in the city ages 12 to 15 attend as a camper and girls aged
16 serve as counselors in my church. My experience as a camper was
extremely negative, especially the year of the girls that I was
assigned to be over, so I was extremely determined to make the most
positive experience possible for these 14-year-olds. I tirelessly
worked to make lessons about constellations, water purification, and
campfire safety as interesting as possible. Along with my fellow
third year counselors, we made multiple notes for every single girl
in the age group to put in their mailboxes and make them feel loved.
When the week of camp had finally arrived I was absolutely thrilled
to begin an experience that I thought I was completely prepared for.
The week would go on to be much, much different than I anticipated.
Sassy, disobedient, and stubborn, I had forgotten the difficult
attitude that girls, including myself, had at the age of fourteen. My
lessons often went by the wayside as I struggled to keep the girls
within the bounds of the campsite. As frustrated as I was at the
beginning of the week, I learned through my struggles that the most
valuable thing I could provide these girls was love. During the
middle school years, self-esteem is especially fragile and this week
provided a refuge from the pressures of their complicated social
lives. All I truly needed to do was remind these girls how much their
fellow church members loved them, and how much God loved them. With
this new outlook, I was able to be much more successful and various
girls came up to me by the end of the week and admitted how much they
enjoyed their camp experience and appreciated the love that I showed
them. My role as a counselor has compelled me to want to reach out
and help more girls these age, and even consider a career in a field
where I could be able to serve others for life.