Name: Shannen Cornelius
From: Edmond , oklahoma
Grade: college sophemore
School: University of Central Oklahoma
Votes: 0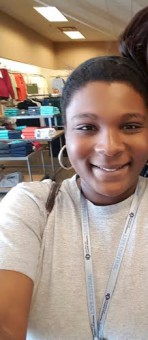 When I was little I use to volunteer for different things all the
time. I started off in middle school where I use to work at the food
bank with my grandmother and would package food and seal envelopes. I
always had fun going to the food bank and just had a blast helping
people. I also helped volunteer and help my cousin former senator
Jabar Shumate of Tulsa Oklahoma run for reelection by calling
residents and putting up signs and filing letters. I then went on to
work at the library and check out books and help little kids read and
also encouraged them to read as well and I had a blast because I made
friends with the other volunteers and had fun seeing the little kids
excited about reading. When I got into high school I went on to model
for Strut for Your Cause where we put on fashion shows that raised
awareness for different things and also volunteered throughout the
community. We raised money for the victim of drunk driving Adrian and
we volunteered with up with trees and planted and watered trees and
we also volunteered with kids against hunger where we packaged food
for people in Africa. Once in college at the University of Central
Oklahoma I volunteered at little event where we painted houses foe
low income families I also volunteered for West Hall and The Commons
as an event coordinator and help put on events for the residents of
the university. Some of the events were movie nights, a sex awareness
event and breast cancer awareness event.
If this scholarship is received, I would be able to do 25 hours due to the
fact of all the community service and volunteering activities my
university offers. There is Big and Little event which are different
Volunteering events that the university holds every year that have
different volunteering activities for students to choose from. There
is also the sororities and fraternities that hold volunteering events
for their philanthropies and they go around asking students all
around the university even ones not a part of their organizations to
help them volunteer. There are also organizations I can volunteer for
and help put on events for the school for students to interact, have
fun, gain knowledge and so much more during the school year so they
will not get bored and can stay out of trouble.
I believe community service is so important and have since a very young age. I
believe it is important because it teaches young people including
myself skills and techniques that can be used to bring together a
community as one where there is no judgement of race, gender or
sexual orientation. I believe it betters the individual because they
are helping the community to become better and safer place to live.
It also teaches people how to get along and work well together so
when they have to work together at the job they know how to as well
as working with people they don't necessarily like or get along
with.