Name: Crystal Smith
From: Streamwood, IL - Illinois
Grade: 12th
School: Streamwood High School
Votes: 0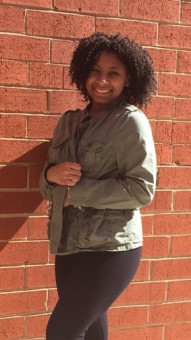 Jr Coaching and Feed My Starving Children
I have been involved in community involvement that have that really
helped change me as a person, I am very proud to say I have done work
including junior coaching young girls and I have also done several
"Feed My Starving Children" events. Feed My Starving Children
events require volunteer work, and packing meals for children that
don't have much. While making the meals, I would put each ingredient
into a packaged bag and seal it shut after all is made. The progress
of making the food is so fun for me, it's a cool step by step system
as well. My favorite part is at the end of the day of making the
foods, when we watch a video of previous meals made and how the
people reacted when they got them. The smiles and tears of the hungry
people getting their meals that we have made them always makes me
tear up as well, and smile to know that I made a meal they are very
thankful for. I know after this I am considered such a great person,
from knowing I put that meal in their bowls to eat. I also give
thanks to every meal that my mom and dad prepare for me because I
have realize that some people don't have a full course meal on their
kitchen table every night like I do. These events have showed me how
to appreciate what I have and how I am living. Also, it makes me want
to give to other children and help them in their life as well.
I have also done some church volunteer work to help empathize with
homeless people, sleeping outside of my church in the middle of
Autumn. I remember being so cold with layers of clothing on and a
blanket, sleeping in a tent. We also had such a little dinner, hot
cocoa and soup with bread. That experience also taught me to be
grateful and to understand that some people have things in worse
conditions than I have ever been in. This helps my goal to be me a
teacher because I know how it is to do school while being stressed
over friendships. I'm sure a child without a home and not eating a
meal at night or in the morning is hard to pay attention to school
work.
My leadership experiences includes junior coaching for Streamwood
Falcons for 3 years. Junior coaching involved teaching young girls a
routine and dancing techniques. The girls would take the materials
and routine I have taught them and go against other competitive cheer
teams. I have junior
coached 8th graders for a year and a half and kindergarteners for two years
. My greatest accomplishment was teaching Jennifer, one of the the
eighth graders that could not dance on beat to save her life, how to
feel the music and move with it. She started off rocky and by the end
of the season when they passed two of the competitions, she had all
the rhythm in the world. After working so hard and using what I had
taught her she couldn't stop dancing. Teaching her affected me as a
person as well because that moment I knew I could teach a child how
to do anything, I knew at that moment if I could teach techniques
that I could teach a child education.