Name: Ashley Lauriston
From: Pompano Beach, Florida
Grade: 12th grade
School: Blanche Ely High
Votes: 4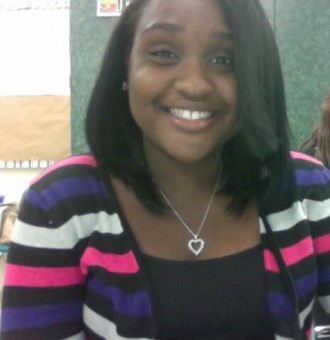 Taking Charge
Saturday mornings are the relaxation days where people take time to just sit
back and recuperate from the week's stress. Instead of my Saturday
mornings being relaxation times, my friends and I take that time out
to volunteer. Every Saturday morning, my friends and I volunteer by
cleaning up our church. We come together with all the members, young
and old to prepare the church for Sunday morning service. We believed
as members of the community and the church, it was our duty to make
sure our church was well maintained and welcoming to others in the
community. At first , there was one lady who cleaned the church all
by herself until, the youth group made a proposition that it is all
our duty as members to give back as well. So in the summer of 2015,
we spent six hours, every Saturday morning at the church
volunteering.
My friends and I were responsible for cleaning inside the sanctuary,
such as wiping off the benches, vacuuming, and picking up any trash.
The biggest challenge to volunteering was the commitment. Many
people, even I ,wanted to give up and not show up some mornings
because of laziness. But we had to always keep in mind that if we do
not stand up and do what is right, who will? We had to realize that
this is our community and if we want things done, we must work for
it.
Most people would think that cleaning up every morning is a boring way to
start off the weekend but I thought otherwise. With the company of my
friends, it was not just cleaning or volunteering, it was
fellowshipping. We would play our music, sing, and dance while
cleaning off surfaces. The pastor's wife would often bring her
special hot chocolate and bread as breakfast to fuel us up. At times,
after cleaning, we would all decide to go out to eat at a restaurant
and continue the fun. It was more than just volunteer work, it
brought many of us youth members closer to one another. During this
experience, I learned that volunteer work does not have to be a
boring task such as, sitting down filing papers or reading to
children, there are so much more options that many are not aware of.
This causes many individuals to lack the drive to give back to their
community because of the misconception that it is "boring". If we
advertise more entertaining volunteer programs, I believe many teens
will open up more to volunteer work.