Name: Lauren Miling
From: Rockford, Michigan
Grade: Senior
School: Rockford High Sschool
Votes: 0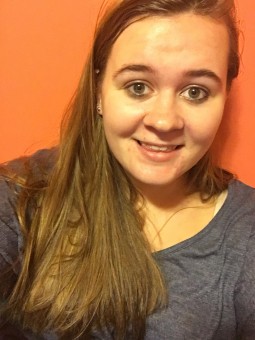 Lauren Miling
Rockford
High School, Michigan
The leading cause of death in third world countries is pollution-
pollution in their soil, air, and their water. At Rockford High
School, the Interact Club devotes time and money to solve the world's
water crisis. In 2014 I joined Interact for this reason. Our biggest
fundraiser involves volunteers giving water lessons to the elementary
schools. We ask the teacher to take donations. We present during the
fall and spring with 3-6 lessons a week. During these lessons, we
teach the students about the pollution in the water. We talk about
how the children in Africa spend their time walking to get
contaminated water rather than getting an education. One of our
biggest challenges is helping the children understand the water
crisis. They have a difficult time understanding the pollution in the
water because they have faucets to get clean water. The students do
not have to walk miles to obtain dirty water like the children in
Africa. Pictures of the polluted areas from which people get their
water help the students understand. After we finish our presentation,
the most rewarding part is when the children ask what they can do to
help. Every water lesson I have been on has had children who want to
help solve the water crisis.
Every other year, Interact donates $5,000 to the Samuel Omogo foundation.
The donated money builds a well in Nigeria or helps to maintain
another well. In 2015, we built a well next to a school. Attendance
in the school increased by 70% because the children did not have to
walk miles to get water.
In the future I want to be an anesthesiologist. Although this does not
align with my volunteer work, I want to continue to provide clean
water to Africa. My volunteer activities have made a difference and
will continue to make a difference in the lives of Nigerian families.
Because of the time I spent presenting water lessons to raise money,
kids in Nigeria will receive an education, better job opportunities,
and a brighter future. The work that I have done is forward looking.
It is progressive and planning for the future. I want help solve the
world's water crisis to help children around the world.