Name: Delphin Monga
From: Lansdale, Pennsylvania
Grade: dmosakala@gmail.com
School: North Penn High School
Votes: 0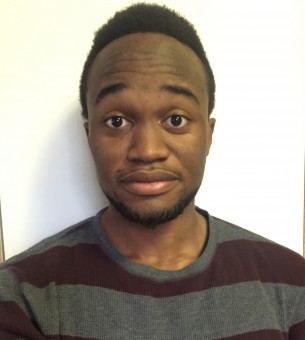 I am Delphin Monga. I am 18 and came US as a refugee from Uganda on May
1st of 2013. I went to school in the refugee camp in Uganda. It happened
so quick when I moved to US that I did not have time to say bye to my
friends in the camp. I did not have any school grades that I came
with and it has affected my GPA. I started school as a sophomore at
North Penn High School in 2013. Everything is going well with me and
thankful to be here. Growing up a refugee camp with a lot of
diversity and different things going like diseases, fighting,
farming, school, cultural activities has affected myself. I started
community volunteering from the camp in Uganda which is something I
enjoyed to be part of, in US I started volunteering at Material
Resource Center in Harleysville Pennsylvania, helping out at Manna On
Main Street in Lansdale PA, and youth volunteering service programs
that have shaped up my life and find my way around.
First, community service to me has been a blessing and something that makes
me feel proud of and worthy to my life and other people in the
society. Even before I came to US, all I did is community service
work in a little remote camp called Kyangwale from Uganda. I became a
co-leader of our village in terms of taking care of the roads. I was
responsible to make sure everyone shows up and to let everyone know
when they were needed for help. I volunteered for three years with
this leadership. Our job was to help and make sure people do not get
stuck especially when it rains and during market days when it gets
busy in the camp.
Second, this never stopped until currently living in USA. I have volunteered
at Manna on Main Street in Lansdale in July of 2014 for three weeks.
I helped cooking for the homeless people and serving them. I felt
touched and my goal was to make them satisfied as possible as I can.
Also, Material Resources Center in Harleysville was a unique
experience that I liked. I helped organizing books and packing school
supplies. We did this to help students who luck supplies in other
countries especially in Middle East, Asia, and Africa.
Third, the youth group events. I enjoy hanging out with the youth group. We
have done a lot with the youth since I came here. I helped making
every yearly Butter Frolic become successful by selling Hotdogs and
cashiering at Mennonite Heritage Center. Mulching, shoveling snow at
our members from the church who always need help has been part of my
daily life routine. I have been involved in these projects for over
time and they became something that I have to do for my community and
become a better place to live.
Finally, my biggest challenge is the fact that whenever I help put I always
feel sad in most places because of lucking the ability to provide for
those who need help the most. From where I grew up, I have seen
people with different life problems, lack of food, diseases. This has
challenged me but I hope one day I will make a difference.
Volunteering has strengthened my life. I feel happy whenever I help
out and just hear people saying thank you for all you help. It is
something that keeps me going.