Name: Mya Elise Kerns
From: Madison, AL
Grade: 11th
School: Columbia High School
Votes: 51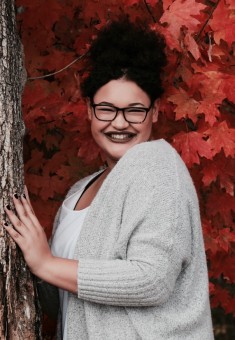 It's
for the Children
In this essay, I will elaborate on how volunteering in my community has
personally changed my life! Over the past 5 years, I have been
volunteering every Sunday in my church's children and youth
ministries. I've had a heart for young children, and teenagers
since I was young girl, and hope that this passion never fades.
For the first 4 years of my volunteer position at my church, I worked in
the 1st– 5th graders children every Sunday. Where I got to play games, dance,
worship, and be a "cool" big kid to talk to. I enjoyed playing
and talking to these kids so much! It was cool to get to see the
world from their point of view, and learn their opinion on things.
Threw volunteering I gained so much, I gained experience, leadership
skills, and a family. The adults that I served under have taught me
so much, things that I will use throughout my life. And the
friendships I made will Lord willing last a lifetime.
For the past year, I have been serving in the children's ministry for
one Sunday of the month, and in the youth ministry the rest of the
Sundays. Over this transition, I have seen what some traits and
struggles young children have, develop into in their junior high, and
high school years. And this new age difference comes with different
responsibilities. I am no longer this cool big kid who talks to young
children, I am an example to what to be in their future, but to where
they are now. And instead of hearing about problems that seem simpler
to me like; nap time, recess, and dodge ball teams. I hear about
young teenagers struggling with depression and anxiety, or how their
parents' divorce is making them feel. Things that are much heavier
on my heart, and spirit. Hearing about these pains these teenagers go
through, and how I wish I could take that pain away, but I can only
equip them with tools to help fight these dark time, and be a
shoulder to cry on.
I always knew I had a heart for teenagers, but I knew I needed to
understand a child's mind, before I could understand a teenager. I
love getting to play and work with children, but I also love the deep
talks I can have with my junior high kids. I love making relationship
with people, and giving these teenagers a figure who they can talk to
in a safe place, who isn't just some "nosey" adult. I'd love
to think that I've had an impact on all these kids, and teenagers,
but I feel it must be known that they have had a must bigger impact
on me. They have taught me how to just dance sometimes, to love
others, and to especially be patient with everything and everyone
(aka something I still struggle with). I wouldn't change a thing
I've done, it is far worth it all.