Name: Allyson Jean Kibler
From: New columbia, PA
Grade: kiblerallyson@gmail.com
School: kiblerallyson@gmail.com
Votes: 0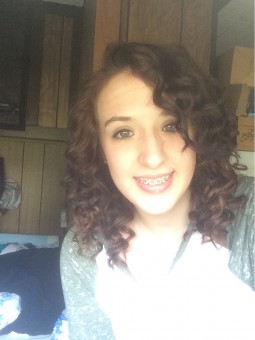 Opening
Your Heart for Those Who Need It
By:
Allyson Kibler

Volunteering is more than a job or something you 'have' to do,
it's a passion and a heartwarming feeling. I have had so many
amazing opportunities in my life to give back to my community. As a
child, I grew up helping others as it is the right thing to do,
whether it is helping an elderly person put their groceries in their
car, or a person in front of you in the checkout line that is short
on their bill. Volunteering is also paying it forward every chance
that you get.
The area I have chosen to volunteer isn't just one thing in
specific, as a member of National Honor Society for the past two
years I have been given the chance to take action and be a part of my
community in a more helpful way. I do anything from helping hide
Easter eggs, volunteer at my local Salvation Army, and much more. It
is indeed a heartwarming feeling to see the little kids faces light
up when they see all the eggs laying on the ground, filled with
candy. I live to see happy faces, and maybe just maybe a smile from a
struggling person, wanting them to know that everything will be okay.
I normally volunteer a couples times a month but I always find a time
to do so.
Being a volunteer has its responsibilities, you have to understand
the real reason why you are doing it. The responsibilities are
different with every volunteer job. There are challenges along the
way when volunteering like being in a situation where there is a
family in need and you help and they, having so much pressure on them
finally getting a break, let their emotions flow. I have an open
heart and I like to comfort people in times of need and it was a
difficult thing to do because I was once in their shoes. I see people
struggling and do what I can in my power to help them, and it reminds
me of what my family went through, it's horrible.
I am so passionate when it comes to helping people. I get the most
satisfaction when I see all the people that come and I get the chance
to brighten their lives and put a much-needed smile on their faces. I
have learned so much throughout my life from volunteering. It will
stay in my lifestyle as I continue to college and follow my dream of
becoming a nurse. I believe that these two ideas are aligned because
I like help people and I can help people as a nurse. I believe
forward looking is seeing what you want to happen to the community or
even the world actually happens in your mind. I seek change in the
poverty-stricken families who don't have anything and are getting
no chances to make themselves better. As the years go on and money is
saved, I hope to have the ability to start a charity to help families
in need get on their feet and become the people they want to be. I
will be smarter, and more knowledgeable in years to come to be able
to achieve what hasn't been achieved and much more.
I hope that one day I can give back to not only my community but to
everyone who has help me thrive. This scholarship could help me
thrive to be the person I dream to be. I'd like to thank you for
making the chance even possible.