Name: Sophie Mitchell
From: Glen Ridge, New Jersey
Grade: Senior
School: Glen Ridge High School
Votes: 0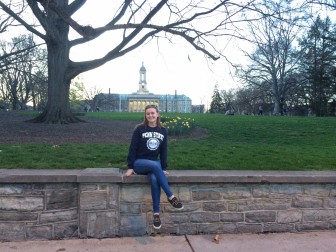 Sophie
Mitchell
May
1st, 2017
For
the past couple of years I have been volunteering with the
organization SMART. Students Meeting for Art, Recreation, and
Tutoring is a group of adults and high school students who meet
during the school year for two hours every week to tutor and spend
time with elementary school students from Newark, New Jersey. As a
volunteer I had to make sure that the students got along with each
other, understood their school work, and had fun! I loved working
with SMART but between cheerleading practice and after school
activities, it was hard to find time to volunteer as much as I would
like to. Seeing the kids I tutored understand their school material
and have fun with their friends made me feel like I was helping to
make a difference in someone else's life. Through watching kids
from different type of neighborhood succeed, I learned that not
everyone has been given the same opportunities as myself, but with
the right tools they will have a bright future.
Looking
forward, tutoring elementary school students how to have fun and
study at the same time, hopefully set them up to have the basic
skills to be successful. To me, "forward looking" is seeing and
estimating how your volunteer work will affect others in the future.
After I graduate from Penn State University with a degree in Food
Science, I hope to work for a major company to make their food
products healthier and more affordable so people like the kids I
tutored have the opportunity to get the nutrients they need without
breaking the bank. Decades from now when the students are adults, I
hope to see that I made a lasting effect on them, and helped them
grow into successful adults.