Name: Megan McChesney
From: Puyallup, Washington
Grade: Senior
School: High School
Votes: 0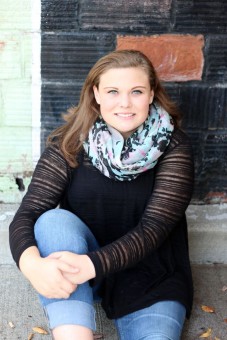 With a blank chalkboard ahead and just a stub of chalk in hand, I began to
scribble something in my childlike handwriting on the board.

I then turn to the class and ask, "Class, what is the answer to
this problem?" The problem read, "2 + 2." As I hear the echoes
of "4" I quickly jot it down, and scribble another problem next
to it this time "4 – 2," this cycle continuing again and again.
This is the game I played in my playroom growing up. Most days I would
trek up the staircase to my room grabbing every stuffed animal I
owned and headed down the hall to the playroom, lining each up on the
rug facing the chalkboard. Then it was time to start the day's
lesson, whether it be math, reading, or the alphabet. Basically, if I
was learning it in school, then my class of stuffed animals would be
learning it as well.
I played this game more often than not, until about the 2nd
or 3rd
grade. As time went on I slowly forgot about the after-school
tradition; that is until I was about 13 years old and I got my first
babysitting job.
I still remember the day I walked into the front door of the family's
home and the first room was a playroom with many similarities to mine
growing up, one being a board on the wall, but this one was no chalk
board but a white board instead. Suddenly, I was writing down math
problems as I had done years before, with my class on the rug in
front of me. However, this time something was different; these were
not stuffed animals, the voices answering each problem were real. I
then thought to myself: "I just got my first two students!"
In that moment I realized I was meant to be a teacher. I thought back to
my childhood, in my old playroom growing up. Becoming a primary
school teacher has been my dream ever since that moment I babysat at
the age of 13, although I think I knew when I was much younger.

Since that moment of realization I have taken every opportunity to work
with children. I began volunteering with kindergarteners at Spinning
Elementary in my free time. I have volunteered there since my
sophomore year of high school. I would like to pursue Early Childhood
Education as a major to one day become a kindergarten teacher myself.
I Worked with kids two afternoons a week for just over two-years. I
assisted them in packing up for the end of each school day along with
creating bulletin boards as well as preparing projects for the class
to do. I also worked alongside a teacher accomplishing any task she
asked of me. Through the past two years I have accomplished close to
if not above 300 hours at Spinning Elementary, and I believe taking
these opportunities have made my decision to be a teacher much
easier.