Name: Ebere h Nwanegwo
From: baltimore , Maryland
Grade: 11
School: overleah high school
Votes: 0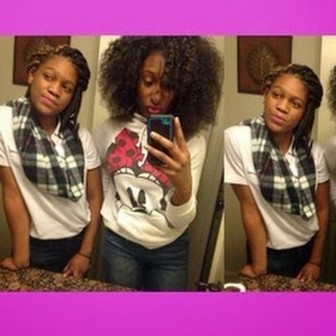 Hello my name is Ebere Nwanegwo. I am 16 years old and I attend overlea high school. Every summer since I was 5 years old I attended Vacation bible school. It is a 2 week summer bible camp at the many churches. Since I was 13 I have been volunteering but before then I was just a camper. It was something I love doing because the time I spend with
those kids makes me feel like there my family two, like I've known
them my whole life. I volunteer for 6 hours and 5 days a week.
The basic responsibilities were the teen volunteer where assigned to a
different age group of kids we rotated from walking to the park,
attending arts and craft, and bible work room. I also help prepare
the meals from breakfast to lunch. The biggest challenge for me was
to gain the knowledge of understanding. The kids that attend these
programs came from rough living areas and were not always supplied
with much. For me to be able to help then I had to first understand
them. I had to understand not to judge a book by its cover. An
example would be I had 6 year old in my group, he would use all the
profanities in the book when he speaks. I had to first understand
maybe that that was a normal language to use while he was at home,
before I then corrected him by showing him other word it express his
feeling.
The things that give me the most satisfaction is to see the smile on
their face when we learn something new from the bible, when they
hugged me, lastly when they said that they will miss me. When u
understand and know that you have impacted someone's life for the
better is the biggest satisfaction that I could ever get. I have
learned so much. I have learned how little acts of goodness can
change someone's life. Making sacrifice for other people changes
you more then it changes them. This summer program that I have been
doing for 12 years made me into the person I am today. Thank you for
reading and God bless.